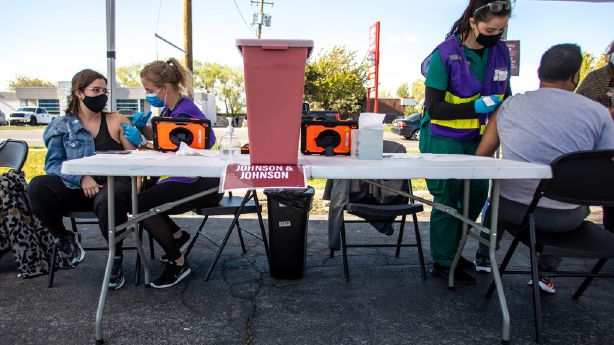 Salt Lake City – The Utah Department of Health reported 320 new COVID-19 cases in Utah, two new deaths and 21,318 new vaccinations Saturday.
The seven-day mean of positive patients in the state is now 316, down from 322 on Friday.
Calculated by test method The percentage of coronavirus testing positive in Utah was 6.5%. Calculated by the "test over test" method, 3.6% of the tests were positive. 2,634,166 people in Utah were tested for COVID. -19 and performed 4,806,129 tests
There are currently 145 people hospitalized with COVID-19 in Utah, forcing the state to have a total of 16,504 hospitalizations since the outbreak began.
The Utah Department of Health reported two additional deaths from yesterday, saying that both deaths occurred before Friday, May 1
4, one of the dead was a man living in the Salt Lake area. The county was between 65 and 85 years old who was not hospitalized at the time of death. Another was a Utah County woman aged 25 to 44 who was a term care facility resident. long
A total of 402,325 Utahs have been positive for COVID-19 since the outbreak began, and a total of 1,387,322 Utahs have been vaccinated to protect them from COVID-19. First and second
×
Related Story
More stories you might be interested in.
Source link