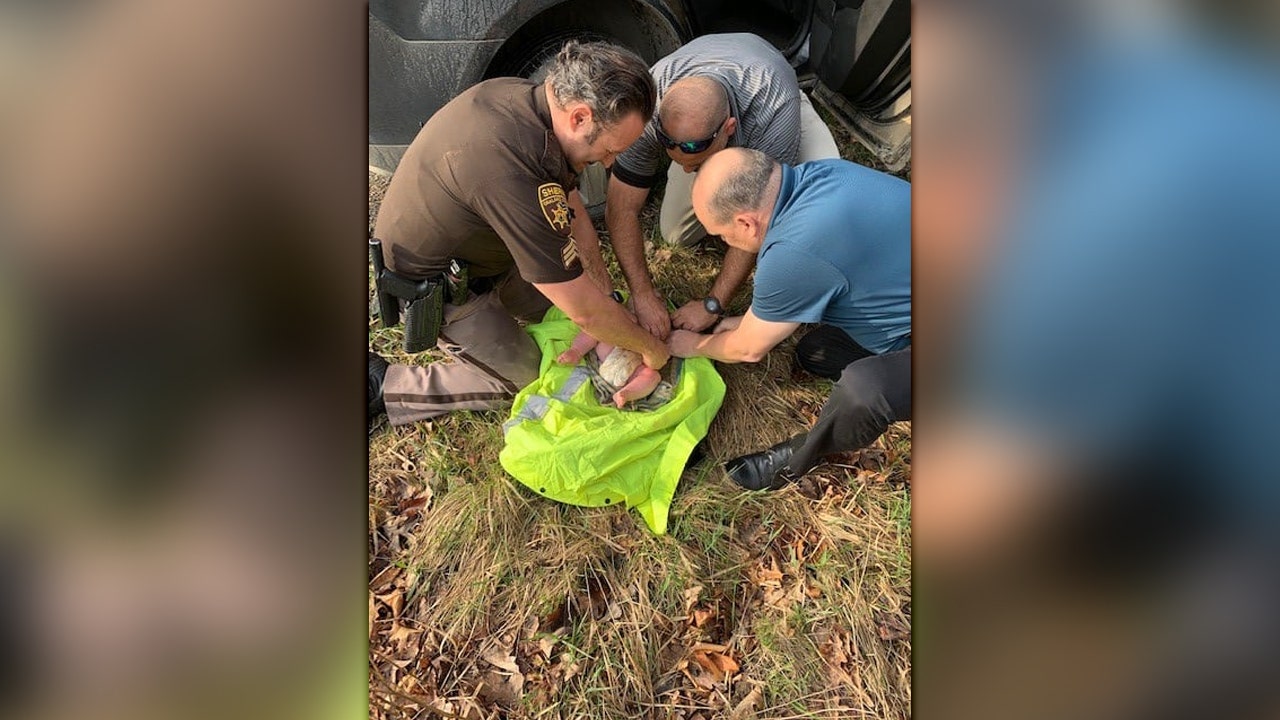 Michigan officials found an abandoned 4-month-old baby in the woods on Wednesday morning after responding to reports of an anxious and erratic woman in the area.
Baby boy lying face down He was "in a hypothermic state" but was still breathing – when officials found him in Oakland County. Rescuers brought him to the hospital.
Two local residents called 911 to report the interaction fraught with the woman, allegedly telling them she was chased by a "man with a gun" around 8:30 am.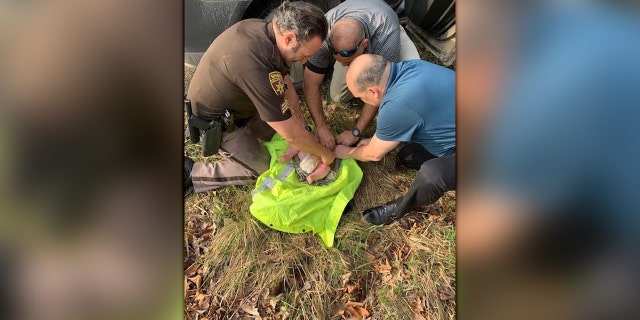 When the police arrived, the woman went – but a nearby Waldon High School officer called a "frantic woman".
The Texas Man pleads guilty to plotting to kill his father.
Authorities interviewed unidentified Orion Township, 37, and said she told them she had a son.
Researchers said they saw a splinter on the woman's pants, a clue that she was in the forest, and began searching for a space between the school, the neighbor and the woman's home.
Thirteen cars responded, including the K-9, and after a 30-minute search, they found the boy. "Cold and wet, but breathing"
"Fortunately, the authorities were able to determine the baby was missing, prompting an immediate mass response and search, and they were able to locate the child," Sheriff Michael Bouchard said in a statement. "Their urgent work avoids what could be an indescribable tragedy."
The Oakland County Sheriff's Office said officers were unsure of how long the boys spent alone in the woods.
Click here to get the FOX NEWS app.
Investigators suspect prescription drugs were used in the incident and are seeking an arrest warrant for the mother.
Rescue footage showed the deputy director and other respondents treating a little boy with asthma. Met him in wet clothes But staff change warm blankets and give first aid.
He is expected to spend the night at the hospital and be in the care of the child protection service, according to the sheriff's office.
Source link