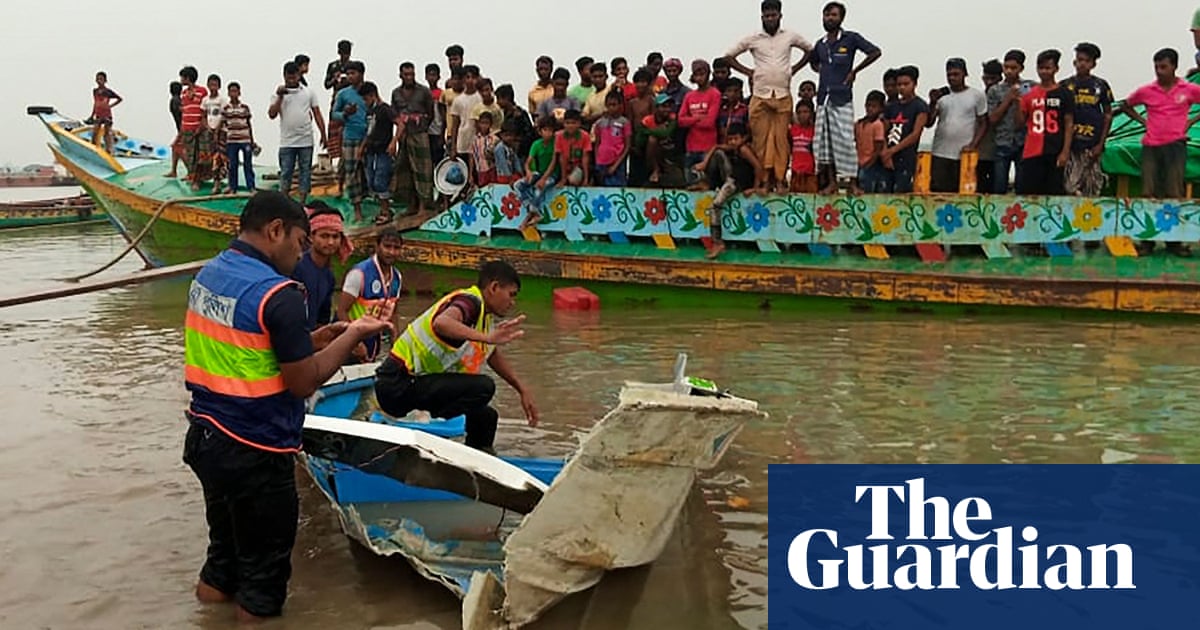 At least 26 people were killed when a passenger-loaded speedboat collided with a sand carrier in the latest maritime disaster that struck Bangladesh.
Police said a speedboat carrying about three dozen passengers from Mawa crashed into another boat in the Padma River while it was close to the main river station in the central rural town of Shibchar.
"So far, we have recovered 26 bodies, including women. We have rescued five people, including three children, "said police officer Amir Hossain.
Hossain said the passenger ship's arc was destroyed when the speedboat crashed into the side of the carrier and sank in the river within minutes.
"The police, fire brigades and military rescuers are on the spot to conduct search and rescue operations," he said.
Abdurrahman, who witnessed the incident, said there was a loud noise when the boats collided, and then the boat overturned.
"When we rushed to that point, we found the speedboat torn in two. Hundreds of villagers immediately began rescue operations before they were joined by police and fire departments, "he said.
Bangladesh is building the country's largest road and railway bridge near the site of the accident, and police said officials immediately went to the scene.
Construction work has slowed river ferry transportation, forcing many to travel in a less secure speedboat that takes just 15 minutes to cross, as opposed to a two-hour safer ferry.
As many as five people were missing, Chibshar district government administrators said.
He said the driver of the speedboat would be investigated as he appeared to have crashed into a transport boat parked at the time.
"An investigation has been ordered in the event of the accident," he said.
Marine accidents are common in Bangladesh, a delta with hundreds of rivers crossing. Experts blame poor maintenance, lax safety standards in shipyards and the overcrowding from multiple accidents.
Sand barges sit in low water and can be hard to see in choppy conditions, especially when the light is poor.
In February 2015, at least 78 people were killed when a crowded boat collided with a cargo ship.
Source link