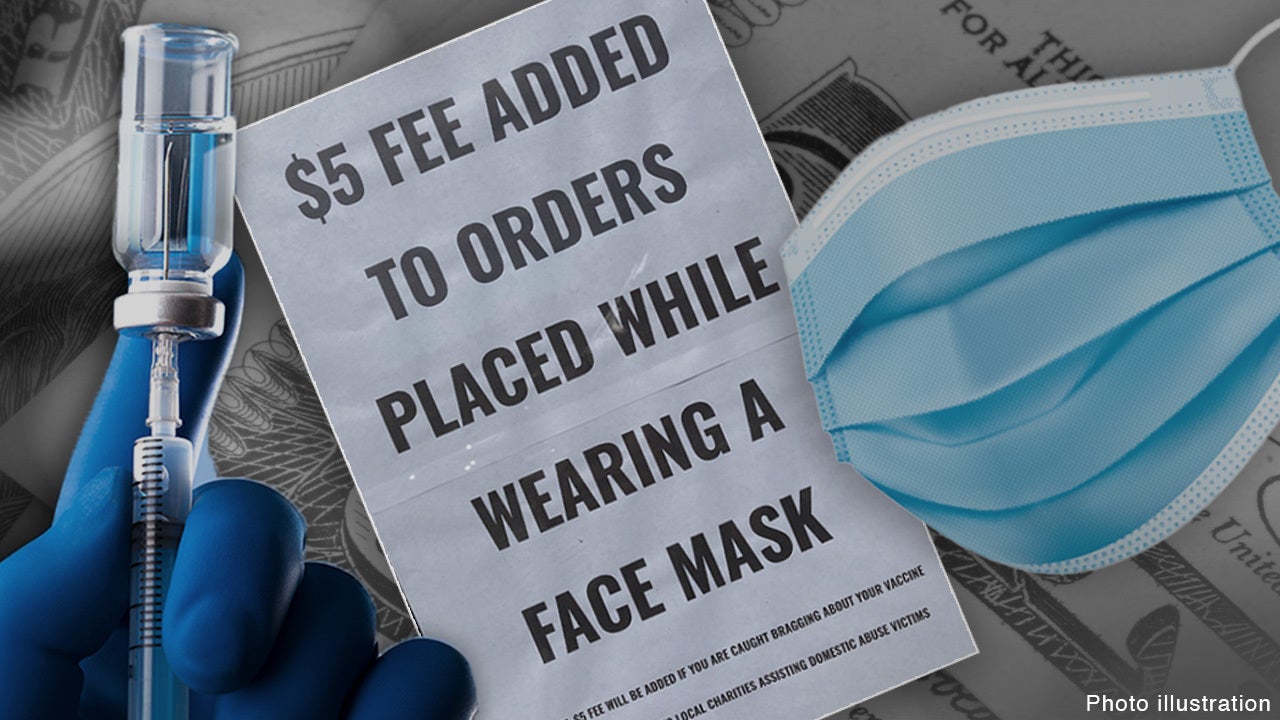 A coffee shop in Mendocino. california A $5 fee is charged if caught wearing a mask or "bragging" about the coronavirus vaccine.
"A $5 fee added to order while wearing a mask," reads a sign posted in the window of the Fiddleheads Café. In fine print below, the sign says that customers who "get caught bragging" will also have to pay a fine.
Fiddleheads owner Christ Castleman told Fox News that proceeds from the fee will go to "Charities damaged by government lockdowns" dealing with family abuse, suicide and poverty.
"I have been asked to wear a mask all this time. And that's not a big request. I just want to donate $5 to charity. And I don̵
7;t think it's too much," he said.
Arizona group works to vaccinate 5,000 migrants in Central America
Castleman said that some They were "more willing" to pay a fee when they knew they were going to charity, and about 100 people did. "Some people are very dissatisfied with it. You can see outside that they are coming in and see a sign and they turn around," he added.
The Centers for Disease Control (CDC) says vaccinated people are not required to wear masks in most indoor locations, but that Fiddleheads are in violation of California's mask order. "They have been with us for the past year," Castleman said of the local government. Last June, Castleman closed stores instead of requiring employees to wear masks. after he was fined $10,000, but recently he said he was mostly just notified and "Found a way to follow"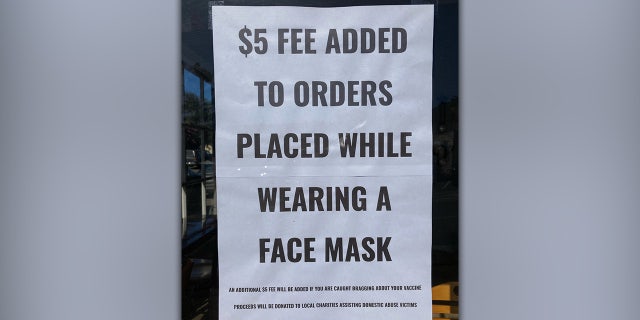 Only California and Hawaii require residents to wear masks in indoor public places regardless of vaccination status.
IDAHO GOV revokes mask ban accusing LT GOV of 'misuse of power'
Castleman was never shy about his feelings for the masked order. a sign that says "Throw your mask in the trash and get 50% off your order" hung in the window for about two months.
Another sign says Get a Covid-19 Vaccine Card Yours here!" The sign, intended to be mocking, was removed after some customers took it and asked the coffee shop to fake the card.
Another sign that has been in place since last summer reads: "People may not wear masks. Please respect the freedom of breathing. People may be no more than 6 feet from each other. Please respect the freedom of socialization."
CLICK HERE TO GET FOX NEWS APP
"People may not be vaccinated. Please respect their freedom to live naturally," the sign continues. "People may not share your opinions or feelings. Please respect their freedom to think freely."
Source link