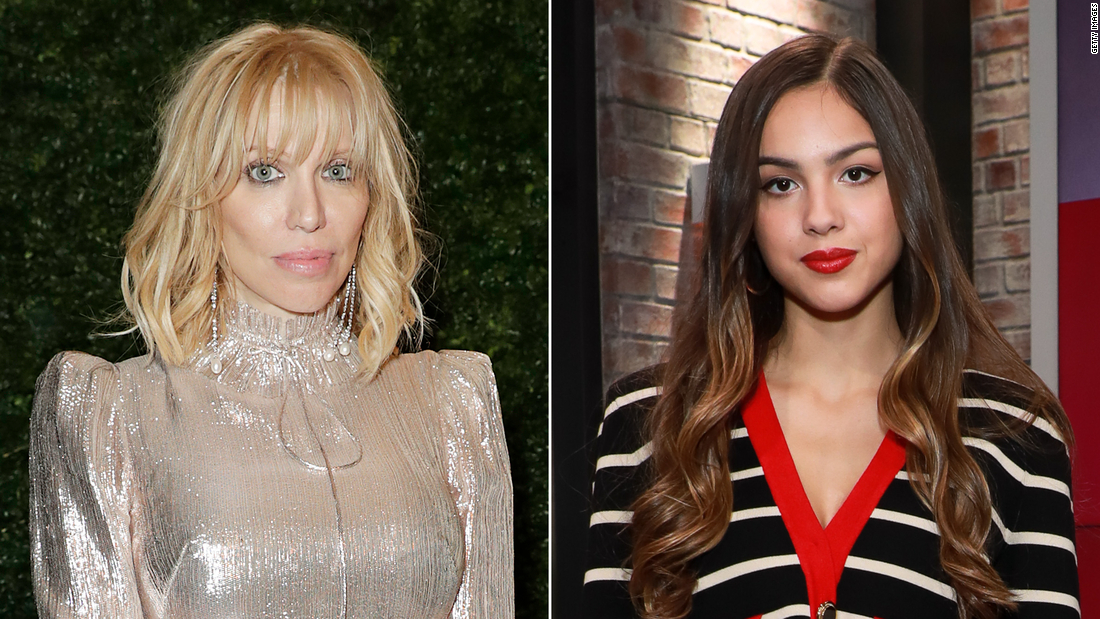 Love recently posted on her verified Instagram and Facebook accounts about Rodrigo's promotional photo for her "Sour Prom" concert movie.
The photos show Rodrigo as a prom queen with mascara running down her face. and is reminiscent of the cover of Love's Hole's 1994 album "Live Through This."
"Find the difference! #twinning," Love wrote in the caption on Instagram.
Rodrigo responded in the comments, writing: "Love you and live through this a lot."
On her Facebook account, Love was pretty frank in her comment over the weekend that wrote: "She was rude and (Rodrigo's record label) Geffen didn't have to ask herself? (cover photographer 'Live Through This') Ellen von unwerth"
"It's happened throughout my career. So I (don't care)," Love wrote, "but manners are manners!"
She also commented that she was waiting. "Her flowers" and a message from Rodrigo.
"I hope it's long," Love wrote in a Facebook comment. "Disney teaches kids to read and write. God knows. Let's see."
Rodrigo is a former Disney star. CNN has contacted her representative and Geffen Records for comment.