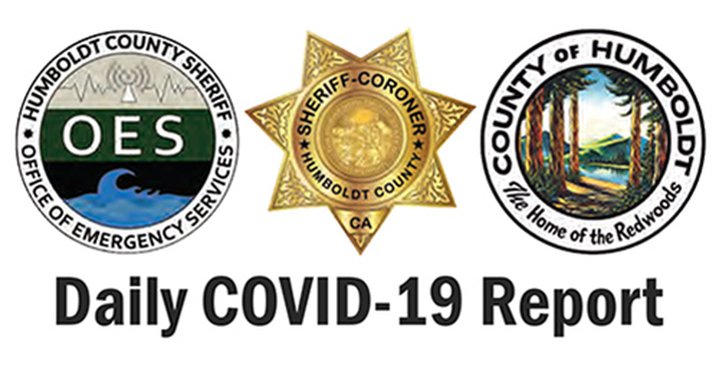 Press release from the Humboldt County Joint Data Center:
Residents of Humboldt died of COVID-19 and 15 additional cases were reported today. One of the previously reported cases was considered to be from outside the district. It was tested positive for 2,138.

The deceased lived in the 90s and lived in the Granada Rehabilitation and Health Center. This is the 13 mark.P Deaths related to location and 24P Overall deaths in the province of Granada, 72 residents and 28 employees at the facility, were tested positive. Humboldt County Health Officer Dr Ian Hoffman expressed his sympathy for the loss to family, friends and individual carers.

The COVID-1

9 vaccine is currently available to everyone in Phase 1A, including people working in health care or long-term care, home health care workers and community health workers, including promoters. People who are on Stage 1A and have not received an email invitation should visit the link below to complete the Healthcare Workforce Survey. An invitation to the vaccination clinic will be sent once the survey has been completed and approved.

Link to COVID-19 Healthcare Workforce Survey: https://forms.gle/AFys9CLHFHYg5bcC6

For a complete list of the lists included in Phase 1A, visit cdph.ca.gov/Programs/CID/DCDC/Pages/COVID-19/CDPH-Allocation-Guidelines-for-COVID-19-Vaccine-During-Phase- 1A. -Recommendations.aspx.

For the latest COVID-19 information, visit cdc.gov or cdph.ca.gov. Local information is available at humboldtgov.org Or during business hours by contacting covidinfo@co.humboldt.ca.us or call 707-441-5000.

Local COVID-19 vaccine information: humboldtgov.org/vaccineinfo
Humboldt County COVID-19 Data Dashboard: humboldtgov.org/dashboard
Follow us on Facebook: @ HumCoCOVID19
Instagram: @ HumCoCOVID19
Twitter: @ HumCoCOVID19
Humboldt Health Alert: humboldtgov.org/HumboldtHealthAlert.

###
= Historical data All data from the Humboldt County Joint Data Center.
Information from CalREDIE, an unlisted zip code, experienced five or fewer cases. Postal Code Population from the 2018 American Community Survey.