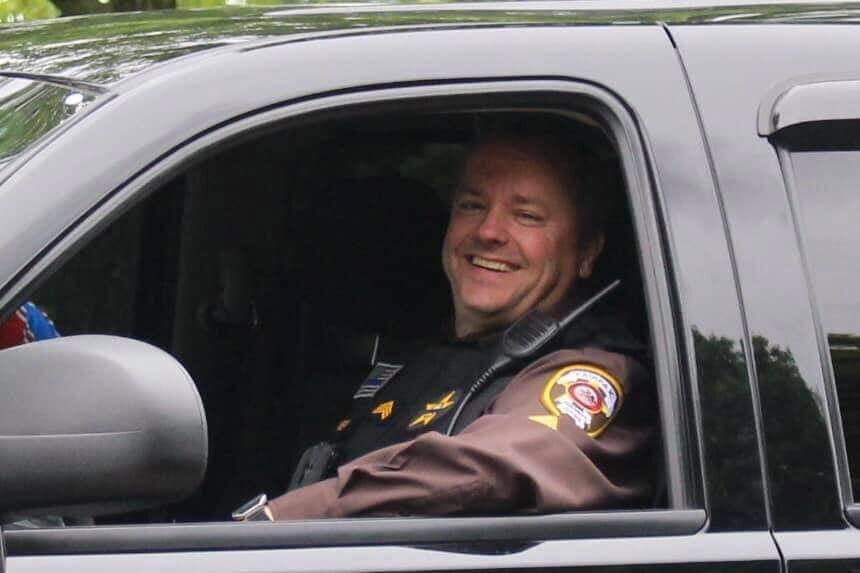 A Fairfax County deputy sheriff died on Tuesday from COVID-19 believed to have been hired at the job.
Deputy Lt. Col. Frederick "Butch" Cameron died on Monday after weeks of fighting the virus, said Sam Fry, United Law Enforcement's national chaplain.
The Fairfax Sheriff's Office reported Cameron's death Tuesday morning as the death.
"He called me when he first went to the hospital to pray, we had a great time praying and talking, and then texting him to win the fight,"
; Frye said in the post. Facebook noted that Cameron was engaged with LEU, a charity that raises money and supports families of law enforcement officers lost on duty.
"This morning I recalled what the Apostle Paul told his youthful Protegi Timothy before his death: 2 Timothy 4: 7-8: 'I have fought a good fight. End of the race, I still keep my faith there now The crown of righteousness is stored for me, which the righteous God will give me that day – and not just for me. But also everyone who wishes him to appear. "
Preparations are pending Tuesday afternoon.
Source link