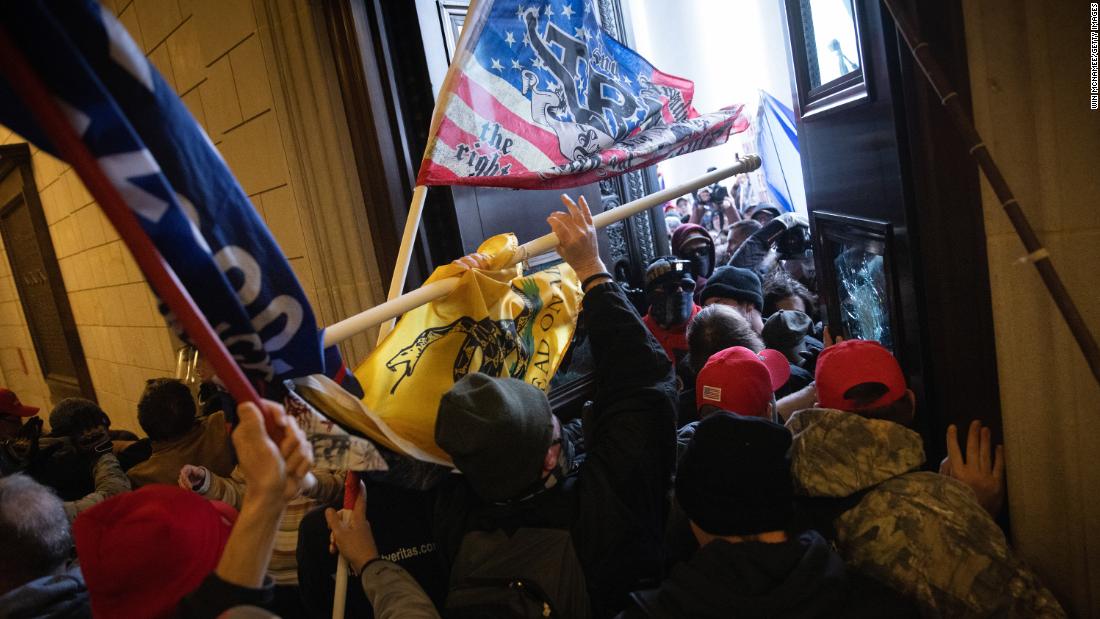 "We know who you are if you're there and FBI agents will come to you," Wray said during a security briefing at the Federal Emergency Management Agency headquarters in Washington, along with Vice President Mike Pence.
"My advice to people who are more likely to follow in the footsteps of people participating in the activities we saw last week is to stay home," he added. "See what is happening right now with the people involved in the town hall siege."
Getting started with security
Wray also said the FBI had "confidence" in the preparation and security surrounding the launch next week.
"Our stance is aggressive, it will stay that way, even after the launch, so in that vein, we and our allies have arrested more than 100 people for the crime of a City Hall blockade last week and are still. Countless more followers involved in the investigation "
Wray warned that the FBI had seen some "broad" discussions around the launch, adding that "We, together with our partners, assessed those threats and what kind of resources to use against them, we are currently monitoring calls for armed protests."
Source link