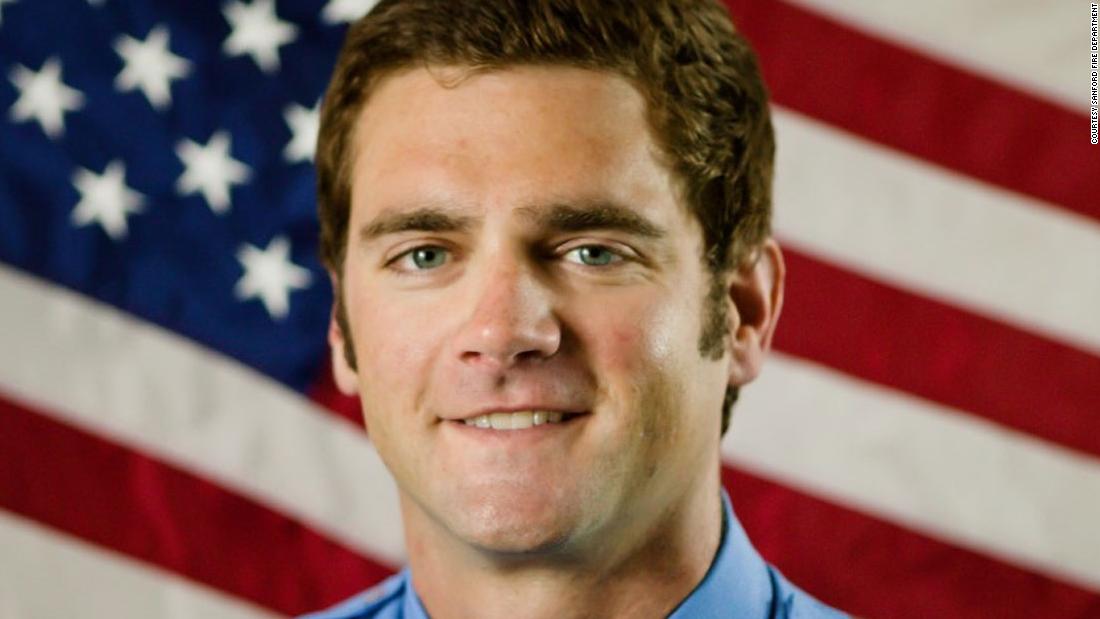 Sanford Fire Service Officer Andrew Williams appeared in federal court on Tuesday and was released on a $ 25,000 signature bond, according to court documents.
The Sanford Fire Office launched an investigation into Williams' involvement after the image was circulated online, Fire Chief Craig Radzak confirmed to be Williams in the photograph and said that William was not involved in the investigation. Williams has been with the department as a firefighter since October 2016.
Williams has received his unpaid service leave following an updated release from the fire department.
As one of the bail conditions, Williams must appear at all court proceedings. He was also prohibited from possessing firearms, ammunition or dangerous weapons and had to surrender his passport by Friday.
Records from the federal court in Florida show the Williams case is being moved to the District of Columbia.
He is permitted to travel to DC as necessary for conditional court proceedings.
Williams̵7; lawyer, Vince Citro, told CNN subsidiary WESH TV that President Donald Trump and Congress police were to blame for the attack.
"The president and Congress police support offensive behavior," Citro said, speaking outside the court. "Mr. Williams has no involvement. Indeed, you will notice in the complaint that there is no allegation that Mr. Williams did any of those things."
The Sanford Fire Department suspended the investigation awaiting the conclusion of the federal investigation, according to a statement.
"We hold the men and women in this department to the highest standards," said Radzak's head at the launch. "It hurts me that the actions of each of us degrade the hard work and dedication that other departments do on a daily basis."
Source link