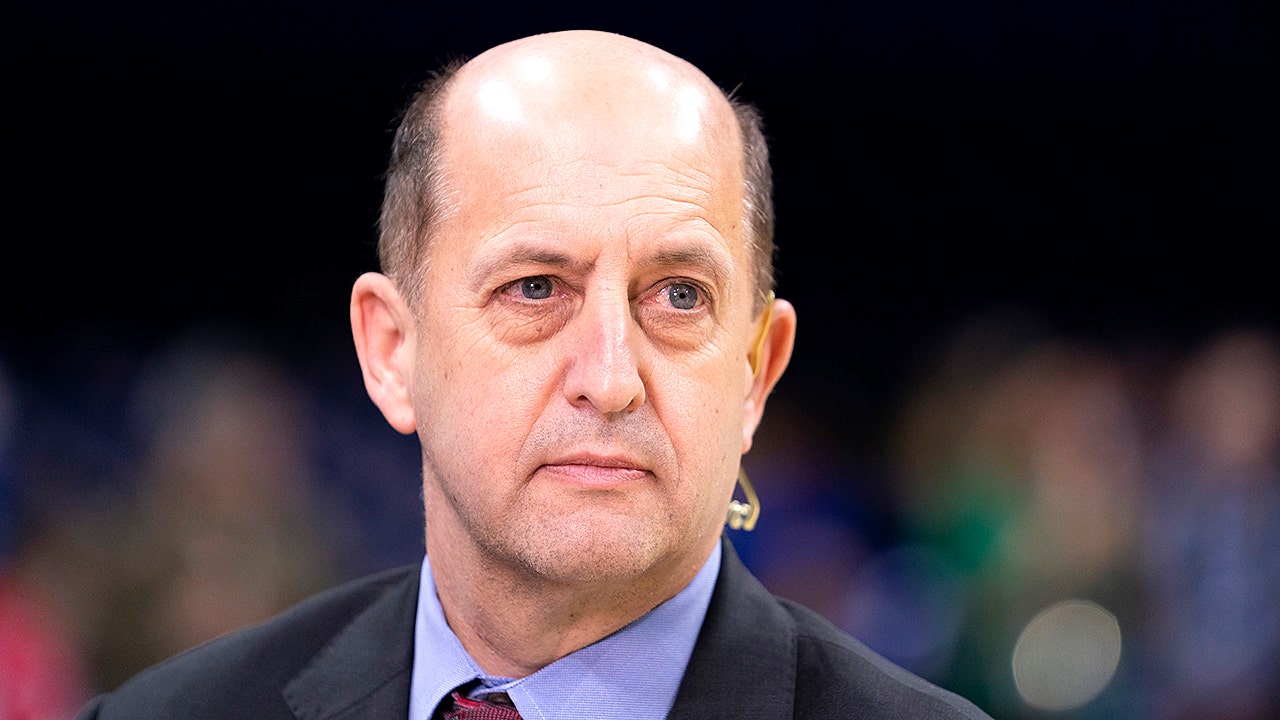 Former NBA coach Jeff Van Gundy appeared to be slightly annoyed during game five of the Western Conference Finals between the Phoenix Suns and the Los Angeles Clippers on Monday night.
In the fourth quarter, with more than four minutes remaining, Clippers star Paul George slapped Suns forward Jae Crowder in the face in pain from a blow to the face.
CLICK HERE FOR MORE SPORTS NEWS AT FOXNEWS.COM
The referee pauses play to review whether the Crowder should have been explicitly assessed for the foul.
Longtime ESPN anchor Van Gundy Strongly disagree that this is a blatant foul and goes further in the censure.
"I̵
7;m fed up with the mess of games. That was clearly not a foul, he argued, he fouled him. Shoot your two for free," Van Gundy said.
Van Gundy's co-narrator, Mark Jackson, disagreed with him. And said it was a clear foul.
SUNS' DEANDRE AYTON NAILS HALF COURT SHOOTING Ahead Of Potential Game Series – CLINCHING
The referee sided with Jackson and assessed Flagrant 1 to Crowder.
George scored two free-kicks to secure the Clippers 14 points late in the game.
George had a big game for the Clippers to win. He led all scorers with 41 points on 15-for-2 shooting and was 3-for-6 from the three-point line.
CLICK HERE TO GET FOX NEWS APP
Los Angeles won the Force Game 6, 116-102.
Source link