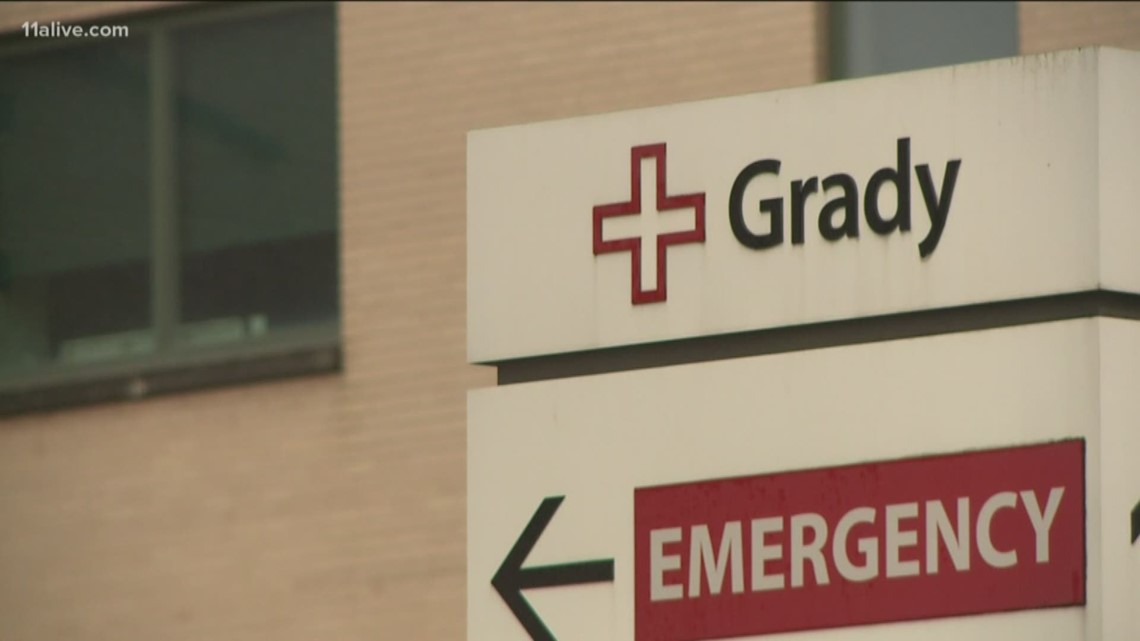 There were a total of 62 people at Grady's temporary Georgia World Congress Center temporary hospital.
ATLANTA – CEO of Grady Health System had a simple message Wednesday, "Grady is full."
John M.Haupert said almost every hospital in the state is facing "The need for hospitalization due to the virus"
He said, for almost two weeks, their daily number of COVID-19 patients exceeded their maximum at the end of last summer.
"If admissions continue to rise, I worry we will have to face what other state hospitals have to grapple with ̵
1; the tough choice in providing care," Haupert said.
The hospital said weeks ago they were concerned about sleeping space in the intensive care unit.
Haupert said the arrival of the vaccine raised hope. But it only works if people are willing to be vaccinated.
Related: First Hospitals, Now EMS: Georgia's Emergency Services Face Crisis, Congestion, Delays in Treatment
"Grady is following government recommendations on vaccination and we look forward to seeing more of our patients getting vaccinated," he said.
The temporary hospital at the Georgia World Congress Center, funded by the state, is now serviced by Grady.
Haupert said the first patient admission center on Jan. 1 to date had 62 patients admitted to GWCC and 42 were being cared for. The center now has 60 staff and patients are being transferred from 14 hospitals across the state.
The state of Georgia reports 5,721 current hospitalizations, a one-day record.
11Alive focuses our coverage on the facts, not the fears surrounding the virus. We want to keep you informed about the latest developments while making sure that we deliver verified and factual information.
We will be tracing the components of the most important corona virus associated with Georgia. On this page Frequently refreshes for new information.
Source link