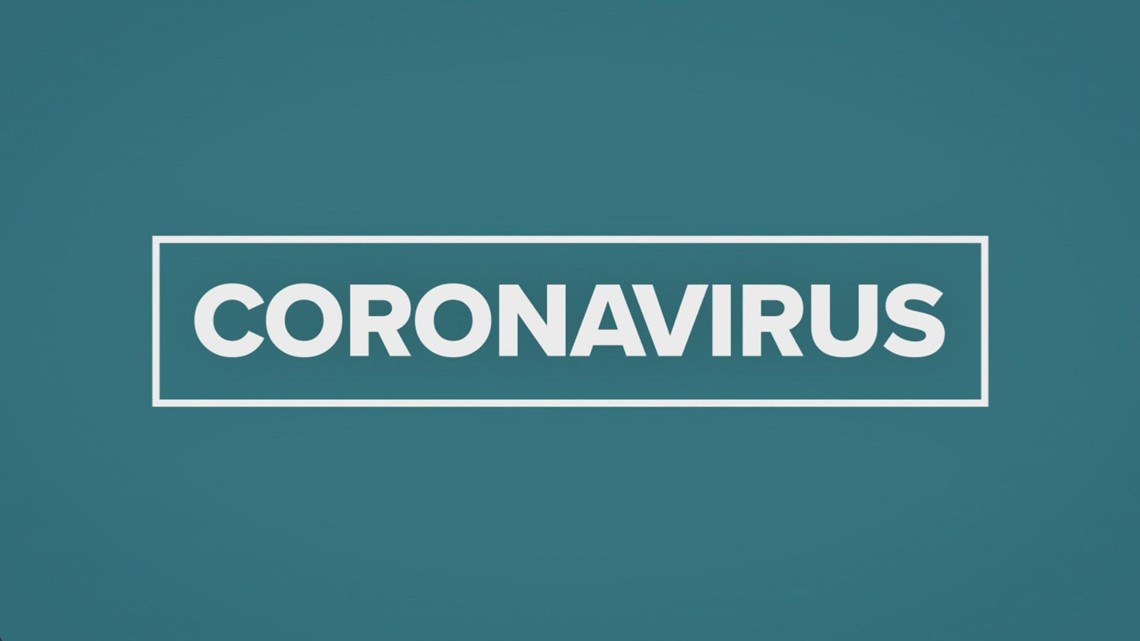 Latest updates on the coronavirus pandemic since Sunday 6 June 2021.
Indianapolis — The latest updates on the coronavirus pandemic on Sunday. including the latest news on vaccinations and testing for COVID-19. in Indiana
Vaccine registration is now open for Hoosiers ages 12 and older through the Indiana Department of Health. This story will be updated throughout the day with more news about the COVID-19 outbreak.
RELATED: Here̵7;s Everything We Know About the COVID-19 Vaccine
Marion County's masked order was canceled on Monday for people fully vaccinated.
Starting Monday, June 7, all vaccinated Hoosiers will no longer need to wear masks in Marion County. Unless the business or location determines
Masks are still required for everyone while in hospitals and in public transport. This includes Indianapolis International Airport.
The capacity restrictions in Marion County will also be eased on June 7th:
Religious services and funerals will be able to work 100 percent (currently 75 percent).
Indoor service in bars, restaurants and other businesses will move to 75% (currently 50 percent in bars and 75% in restaurants).
Personal service businesses will no longer have to be appointment-only. Capacity should still be six feet social distance.
Indoor stadiums and other big events will move to 50 percent (currently 25 percent).
Entertainment and cultural venues can reach up to 75% (currently 50 percent).
Large gatherings can hold 500 people (currently 50).
Additional measures that will take effect on Monday, June 7:
Public pools will open at 100 percent capacity.
The golf course will open at 75 percent capacity.
Dance studios and summer camps should take the following steps:

It is recommended that all eligible persons be vaccinated. including officials
Keep using the mask.
Continue social distance
Organize camps into assigned groups.
Eat and snack outside if possible.
latest usa world numbers
Johns Hopkins University says there were more than 33.35 million confirmed cases of COVID-19 in the United States as of 5 a.m. ET on Sunday, with more than 597,300 deaths in the United States.
Worldwide, there are more than 172.9 million confirmed coronavirus cases, with more than 3.72 million deaths. More than 2 billion doses have been vaccinated worldwide.
RELATED: See confirmed Indiana coronavirus cases with this interactive map
According to the U.S. Centers for Disease Control and Prevention, The actual number of infections worldwide is likely to be much higher, possibly 10 times higher than in the United States. due to test limitations and the large number of unreported or unknown mild cases
for most people The coronavirus causes mild to moderate symptoms for some people, especially the elderly and people with health problems. May exacerbate illnesses such as pneumonia or death.
New England's Success in Preventing COVID-19 could be a model
Massachusetts and the rest of New England This is the most heavily vaccinated region in the United States. is giving the rest of the country a glimpse into the future. If more Americans get the vaccine
Number of COVID-19 patients hospitalization and deaths in the region have continued to decline. This is because more than 60% of people in all six states have received at least one dose of the vaccine.
Southern states of Alabama, Louisiana, and Mississippi. It is the least vaccinated at around 35%, and new cases associated with that population tend to increase more than in New England. Nationally, about 50% of Americans get it at least once.
on saturday Indiana's Department of Health reports that the state has vaccinated a total of 5,255,695 times, with 2,574,136 people now fully vaccinated with both the Johnson & Johnson single-dose vaccine. or both doses of two shots of the Moderna or Pfizer vaccine.
US senator pledges to vaccinate Taiwan amid conflict in China
Three senators who visited Taiwan said the United States will give vaccine against covid-19 On the autonomous island of 750,000 doses as part of President Joe Biden's movement to share tens of millions of poking around the world.
Taiwan has complained that China is blocking efforts to provide vaccines to combat the outbreak. Taiwan accuses China of blocking efforts to reach an agreement with BioNTech on Pfizer vaccine imports.
Sen. Tammy Duckworth of Illinois who took a three-hour break in Taiwan with Christopher Koons of Delaware and Republican Dan. Sullivan of Alaska said their visit underscores bipartisan support for the Democratic Island. won't let you stand alone"
Source link