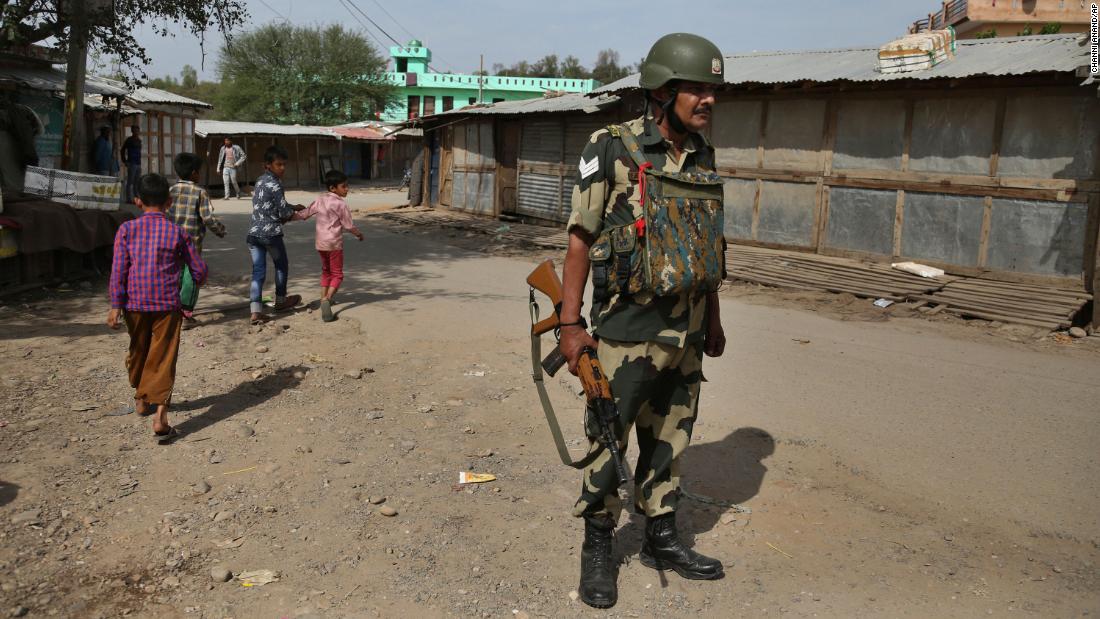 Prime Minister Narendra Modi's government has sought to repatriate Rohingya, a Muslim minority from Myanmar, who have fled in India after fleeing persecution and violence in recent years.
Two refugees petitioned the Supreme Court to release Rohingya refugees detained in the northern Jammu region last month and to block the government from deporting them. Their argument was that the refugees in Jammu. "Illegal detention and imprisonment in a sub-prison that is now a detention center"
Their petition added to the Indian constitution, which states that no person will be deprived of their lives or their personal freedoms in principle, including the notion of repatriation, which prohibits the deportation of asylum seekers to their country There is a tendency to fall victim to persecution.
But Chief Justice Sharad Arvind Bobde said the deportation could continue as long as the authorities followed the due process.
"It is impossible to provide the temporary relief that is prayed for,"
; the judge said at his command. "Regarding the disputes arising on behalf of the petitioner regarding the current situation in Myanmar, we must state that we cannot comment on what is happening in other countries."
He added that India was not a signatory to the 1951 United Nations Convention on the Status of Refugees and that the Non-Refund Principle applies only to member states. He also added that India's porous land border had resulted in "The ongoing threat of the influx of illegal immigrants" is seen as "a constant threat to the influx of illegal immigrants". "Serious demarcation of national security"
India does not have a law specifically addressing refugees, so Rohingya refugees are often identified as illegal immigrants who are subject to government deportation under the Foreigners Act 1946 and Foreigner Order, 1948
Hundreds of people have been killed in Myanmar since the military seized power in the Feb. 1 coup.
The ruling sparked panic among refugees in India, Rohingya community leaders in New Delhi told Reuters, declining to be named for fear of retaliation.
"This is the horrible order of the highest court in India," he said. "Based on the horrible situation in Myanmar, I sincerely hope the judge will rule in our favor."
The Modi government said the Rohingya were in the country illegally and posed a security threat. Community leaders said at least dozens of Rohingya have been deported since 2017.
Source link