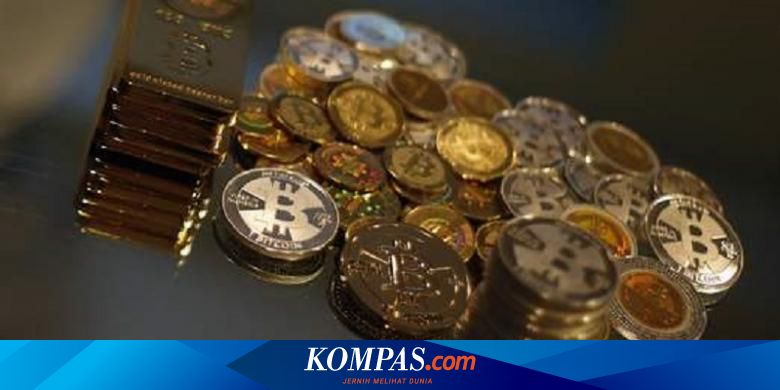 JAKARTA, KOMPAS.com – The Ministry of Trade (Kemendag), through the Commodity Futures Regulatory Authority (Bappebti), issued new rules governing crypto trading in the country.
This is stated in the Commodity Futures Trading Regulation (Perba) Regulation No. 7 regarding the designation of the list of Crypto Assets that can be traded on the real market of Crypto assets.
In the regulations issued and effective on December 1
7, 2020, Bappebti requires that only 229 types of cryptocurrencies can be traded in Indonesia.
"In this regulation, Bappebti defines 229 types of crypto assets that can be traded on the physical crypto asset market," Bappebti Chief Sidharta Utama said in an official statement on Monday.
Read more: Are there 2 Bitcoin? Congratulations, you are now a billionaire …
The determination of crypto asset classes depends on two methods. First of all, legal guidelines (see 500 coin cap / CMC rating) in accordance with the provisions of Article 3 paragraph (2) letter c of Perba Number 5 of 2019.
Second, Bappebti's Process Hierarchical Analysis (AHP) assessment approach, while maintaining a strong focus on security, team profiles and team members who have developed blockchain governance systems. Blockchain Size A roadmap describing a successful validation blockchain development plan and its benchmark 6, 5.
"Therefore, it is necessary to remove the cryptocurrency asset class from that amount (229 accepted cryptocurrencies), followed by certain liquidation procedures for clients, he said.
The regulations state that the settlement process is carried out by asking clients to settle crypto assets they own or transfer client-owned crypto assets to the client's wallet or wallet.
This liquidation procedure must be conveyed by a trader of physical crypto assets to the client and included in the trading procedure documentation (Trading rules).
Traders are still responsible for storing certain crypto assets that have been delisted in their crypto asset generation until the client withdraws the crypto assets from the crypto asset physical trader.
"With the introduction of this regulation, it is hoped that physical crypto trading in Indonesia will be able to provide legal certainty as well as protection for those transacting physical assets in Indonesia," Sidharta said.
Here is a list of the 229 crypto assets that are defined for trading:
Bitcoin, Ethereum, Tether, Xrp / ripple, Bitcoin Cash, Binance Coin, Polkadot, Chainlink, Lightcoin, Bitcoin sv, Litecoin, Crypto.com Coin, Usd Coin, Eos, Tron, Cardano, Tezos, Stellar, Neo, Nem.
Cosmos, Wrapped Bitcoin, Iota, Vechain, Dash, Ehtereum classic, Yearn.finance, Theta, Binance usd, Omg Network, Maker, Ontology, Synthetix network token, Uma, Uniswap, Dai, Doge coin, Algorand, True usd, Bittorrent
Compound, 0x, Basic Interest Token, Kusama, Ok blockchain, Waves, Digibyte, Icon, Qtum, Paxos, Standard, Ren Protocol, Loopring Ampleforth, Zilliqa, Kyber Network, Augur, Lisk, Decred, Bitshares, Bitcoin gold.
Aragon, Elrond, Enjin coin, Band protocol, Terra, Balancer, Nano, Swipe, Solana, Bitcoin diamond, Dfi.money, Decentraland, Avalanche, Numeraire, Golem, Quant, Bytom, Serum, Iexec rlc, Just.
Verge, Pax gold, Matic network, Kava, Komodo, Steem, Aelf, Fantom, Horizen, Ardor, Hive, Enigma, V.Systems, Z coin, Wax, Stratis, Ankr, Ark, Syscoin, Power ledger.
Stasis euro, Harmony, Pundi x, Solve.care, Gxchain, Coti, Origin protokol, Xinfin network, Btu protocol, Dad, Orion protocol, Cortex Sandbox, Hash gard, Bora, Waltonchain, Wazirx, Polymath, Request, Pivx.
Coti, Fusion, Dent, Airswap, Civic, Metal, Standard token protokol, Mainframe, 12ships, Lambda, Function x, Cred, Ignis, Adex, Moviebloc, Groestlcoin, Factom, Nexus, Lbry credit, Gemini dollar.
Einsteinium, Vidycoin, Nkn, Go chain, Cream finance, Medibloc, Fio protocol, Nxt, Aergo, high performance blockchain, Cartesi, Tenx, Siacoin, Raven coin, Status, Storj, Electroneum (etn), Aurora, Orbs, Loom network.
Storm, Vertcoin, Ttc, Metadium, Pumapay, Nav coin, Dmarket, Spendcoin, Tael, Burst, Gifto, Sentinel protocol, Quantum resistant ledger, Digix gold token, Blocknet, District0x, Propy, Eminer. , Ost, Steamdollar
Read more: Bitcoin price prints record highs hit market cap Cryptocurrency IDR 13,900 trillion
Particl, Data, Sirinlabs, Tokenomy, Digitalnote, Abyss token, Cake, Veriblock, Hydro, Viberate, Rupiah token, Vexanium, Global social chain, Ambrosus, Refereum, Crown, Daex, Cryptaur, Spacechain, Expanse.
Sumokoin, Honest, Auroracoin, Vodi x, Smartshare, Exclusive, Cosmo coin, Aidcoin, Adtoken, Play game, Lunacoin, Staker, Klaytn, Flamingo, Wing, Bella protocol, Mil.k, Bakery token, Lyfe, Ionomy limited.
Smart chain solutions, Kryptovit, Eautocoin, Quantum, Bankex, Chaincoin, Hara coin, Venus protocol, Alpha finance.
Read more: Here are five main publicly tradable assets rules.
Source link