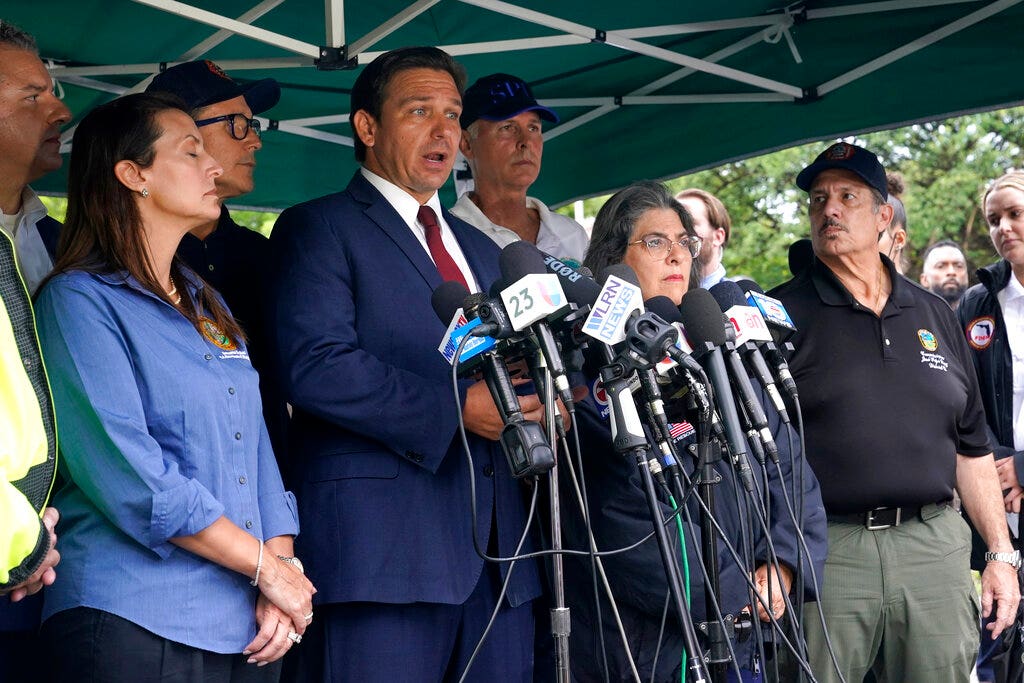 Journalists from The Intercept face intense backlash for suggesting Florida's Republican Governor Ron DeSantis was responsible for last week̵
7;s collapse of the Surfside building.
Investigative journalist Ken Klippenstein took to Twitter on Saturday and posted a tweet that DeSantis wrote in January 2019, just days after taking office as governor of Florida and the latest CNN headlines on the impact of the Surfside disaster.
"I'm delighted to announce the upcoming 'Florida Deregathon'," DeSantis wrote. "The #Deregathon takes place on Thursday January 31st @valenciacollege. to identify and eliminate burdensome government regulations that hurt our business and inhibit private sector competition."
WAPO journalist accused of misrepresenting DESANTIS FEMA response
CNN's headline reads, "Engineers express concerns about 'Major structural damage' at a Florida building a few years ago collapsed."
The headline addressed a story first revealed by The New York Times from a survey conducted on Champlain Towers South, which identified cracking foundations in the building. The survey was completed in October 2018, months before DeSantis took over as governor of Florida.
Critics condemn Klippenstein for trying to accuse building collapse at DeSantis.
"Obviously these two things are not related. But people like Ken can't help but gruesomely trying to seize every tragedy to try to score political opponents," conservative writer AG Hamilton responded.
Journalist Said Gilani wrote: "This work is about professional licensing. No matter what anyone thinks about licensing regulations for people working in nail salons or whatever. I don't think it is remotely related," journalist Said Gilani wrote.
CNN heavily promotes REBEKAH JONES' fake conspiracy, accusing DESANTIS administrators of altering COVID data.
"No matter what the tragedy is, These ghouls take advantage of them and churn like this. Aren't you interested in a family whose loved ones are now unknown to Gross," tweeted Gabriella Hoffman, Townhall.com writer.
"Did you get paid to tweet this soulless trash, buddy?" asked Noam Blum of Tablet Magazine, Klippenstein, "because at least I get it. If your motivation is greed."
DeSantis press secretary Christina Pushaw also blasted the "disgusting" tweet.
CLICK HERE TO GET FOX NEWS APP
"First responders risk their lives in fiery ruins in search of missing people. And Ken is trying to dunk politically," Pushshaw wrote. "DeSantis was not the governor when the building was built or when concerns were raised – & no governor would be informed about building inspections. this"
Source link