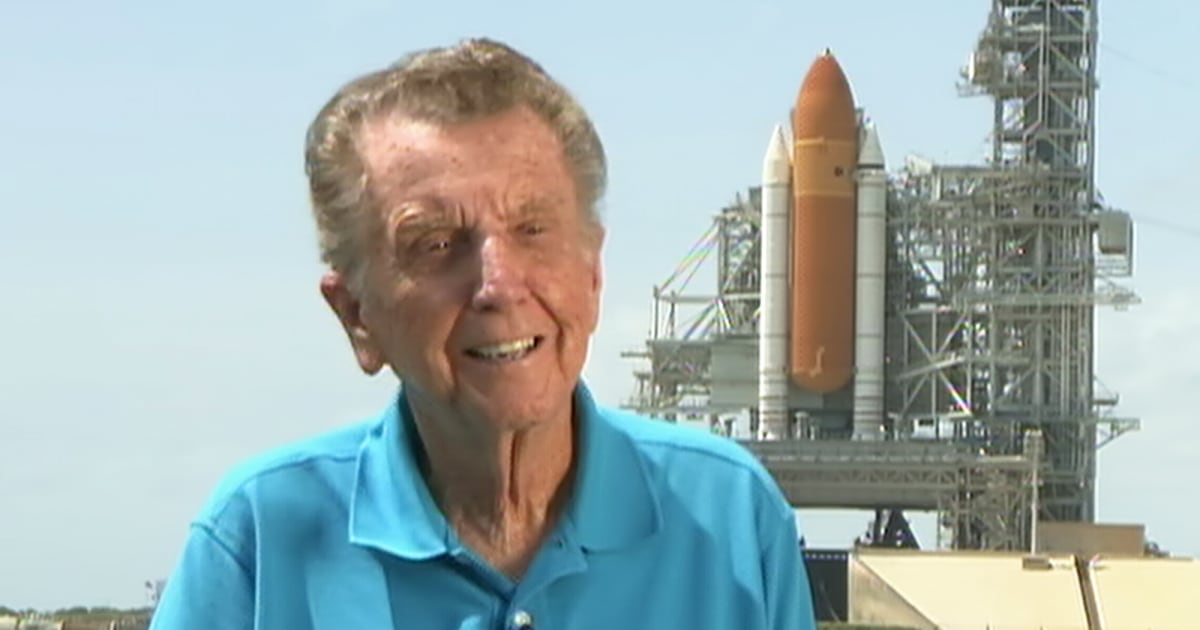 Space reporter Jay Barbree died Friday in Florida, a veteran NBC News correspondent aged 87.
Barbary began covering NASA in 1957 when the space agency was battling the infamous rocket explosion.
In 1958, Barbary joined NBC News and began a 61-year career.
He participated in all human space missions to get off US soil, starting with Alan Shepherd's Freedom 7 flight in 1961 until the last space shuttle mission in 2011.
In total, Barbry reports on 166 human space flight missions.
Along the way, he wrote several books focused on NASA and the space race, including "Moon Shot"
; and "Live from Cape Canaveral: Covering the Space Race from Sputnik to today".
He is survived by his wife Jo, whom he married in 1960, two daughters and several grandchildren.
Barbury worked in Georgia, Albany, television station WALB when the Soviet Union launched the Sputnik on October 4, 1957, leading into the space age.
Barbry was amazed. He went to Florida and on May 5, 1961, watched Shepard take off for the first space flight by an American.
"That's a day you will never forget. We saw rockets climbing over the tree line, everyone stood still," he said in an interview in 2007. The prayers that watched this journey were all drawn to Alan Shepherd, and that was the first time for this country. "
Barbry is friends with some of the country's most recognizable astronauts.
When Neil Armstrong, the first man on the moon, died in 2012, Barbry succinctly recalled, "You can't use the word 'good' too much, he's a good guy. "
"He will be delighted if what he has accomplished here on Earth in his 82 years is remembered by those who will return and they will move on to space," said Barbry.
Barbry will write "Neil Armstrong: A Life of Flight," released in 2014. He collaborated with Shepard and fellow Mercury Seven astronaut Deke Slayton in the previous book, "Moon Shot."
In 2012, Barbry reflected on the International Space Station and how it teaches people to live in space – and he raised the possibility that one day it could travel to Mars.
"The way the Armstrongs, Aldrins, Glenns – all of us who are here for Mercury, Gemini and Apollo – want to be together with the greatest adventures of the 21st century!" He wrote.
"Our mortality says we can't. But my soul will not be far away. "