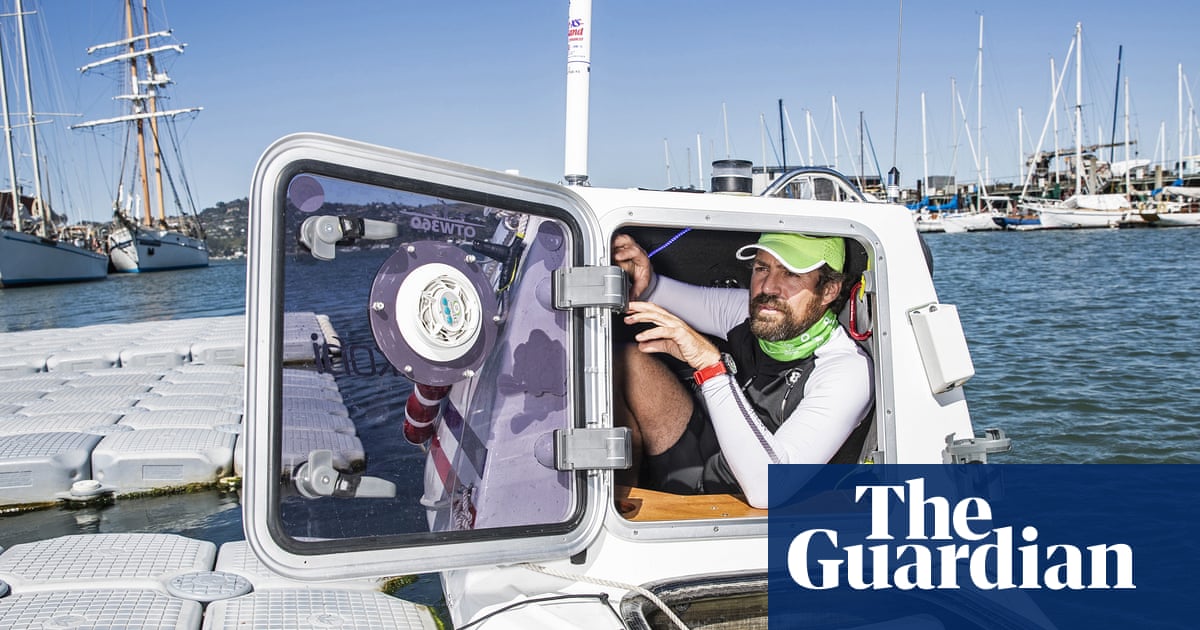 Cyril Derreumaux sets off from the coastal town of Sausalito. California, on May 31, heads to Hawaii on an epic 70-day journey across the Pacific Ocean.
But the hopes of paddling solo from the mainland to the islands It was cut off over the weekend in strong swells and winds.
Derreumaux was rescued six days after he took off by a US Coast Guard helicopter. He faced many problems with his 23-foot (7 m) kayak, but when he lost his anchor, He knew it was time to cancel his adventure.
"After that it got worse and worse," he told the San Francisco Chronicle from his home in Larkspur. california
In a Facebook post, Derreumaux described the increasingly dire situation. As his kayak was flooded by a 4.5 meter high wave. The ship̵
7;s anchor became entangled in the rudder and his GPS stopped working.
"While we are working with my team to solve this electronic problem, The general behavior of my kayak suddenly changed. which I immediately caused the damage of the anchor," he wrote. My kayak was positioned almost parallel to the wave axis. And I found myself being hurled violently from side to side. along with all the equipment stored in the cabin."
He continued: "The night had just passed. The situation was clearly unsustainable: unable to eat, drink, sleep, communicate easily with my team on shore."
After consulting with the land crew, Derreumaux called the Coast Guard for help Saturday night, about 70 miles west of Santa Cruz. The diver was lowered from a helicopter into the water and helped to lift Derreumaux. up
Derreumaux's ship is still floating in the ocean. He said he hopes to coordinate efforts to retrieve information this week as the winds blow.
"I knew from the start that it would be difficult," 44-year-old Derreumaux wrote on Facebook. "I still have the same passion for this adventure. And I'm still determined to make it happen … I'm not going to give up."
Source link