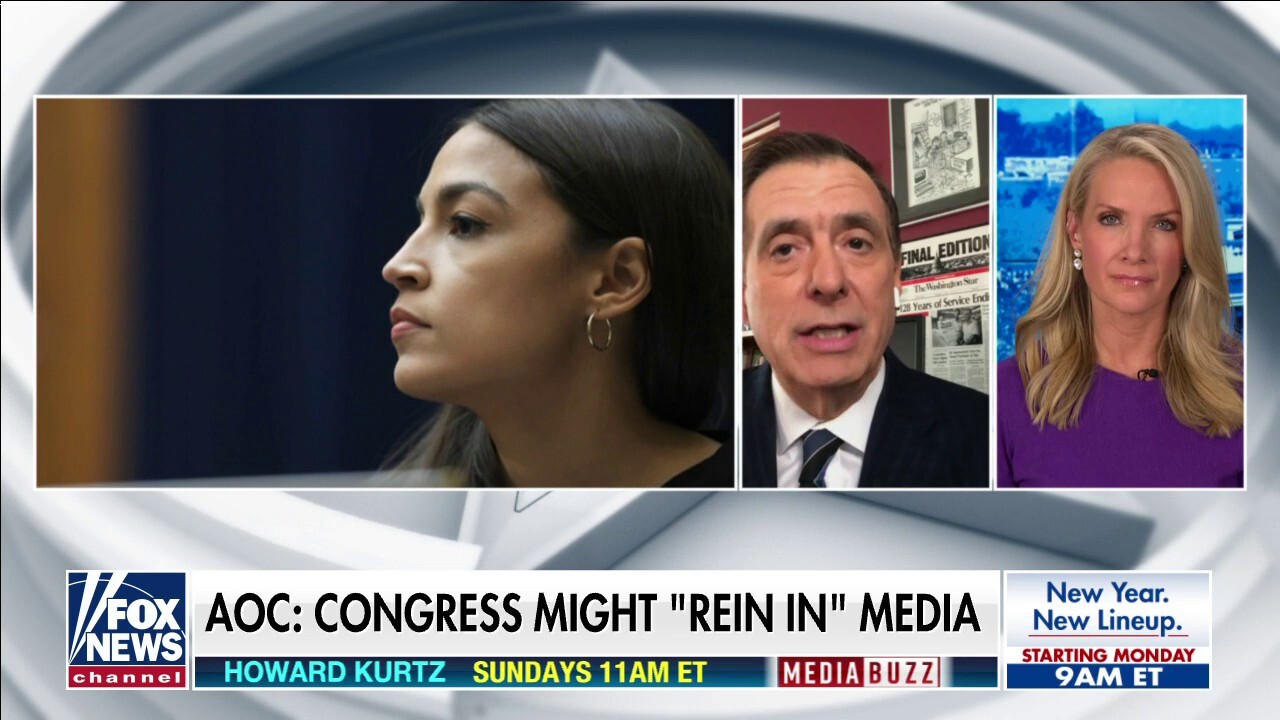 "Media Buzz" moderator Howard Kurtz received a hefty response Thursday to the recommendation of Rep. Alexandria Ocasio-Cortez, DN.Y., that Congress must "Find out how we control our media environment" after last week's riots on the Capitol.
During a protracted Instagram Live stream on Tuesday night. Ocasio-Cortez Answering questions that lawmakers have discussed "Truth and Reconciliation or Media Literacy Initiative"? Certainly there is a discussion on the commission. But it seems to be more of an investigation … so I think that̵
7;s an interesting idea for us to explore. "
Kurtz responded during an appearance on "The Daily Briefing" with moderator Dana Perino.
HOWARD KURTZ: I don't like hearing any politician use that kind of language. That is not a role for the government. There is a reason the press is protected by the First Amendment. Now members of Congress are blasting the media. President Trump has been known to do that over and over again. But I don't want the federal committee to decide what is false.
Right now, there is a lot of false information floating around, especially during the file. [Capitol] Riot and impeachment But the way to counter it is by reporting the fact sheet. So I think anything else would be a dangerous or difficult path for Democrats to pursue …
Remember, Alexandria Ocasio-Cortez No laws of any kind were drawn up here. She is talking about a conversation and [for] All of her social media fame, she's still a back-back.
Click here to get the FOX NEWS app.
And remember, Dana's attention sparks in that same Instagram video … she talks about how she thought she was dying during the siege of City Hall. So she has a very close string, so I'm willing to take the slack. I don't think you need to think of all the meanings suggested here.
Source link