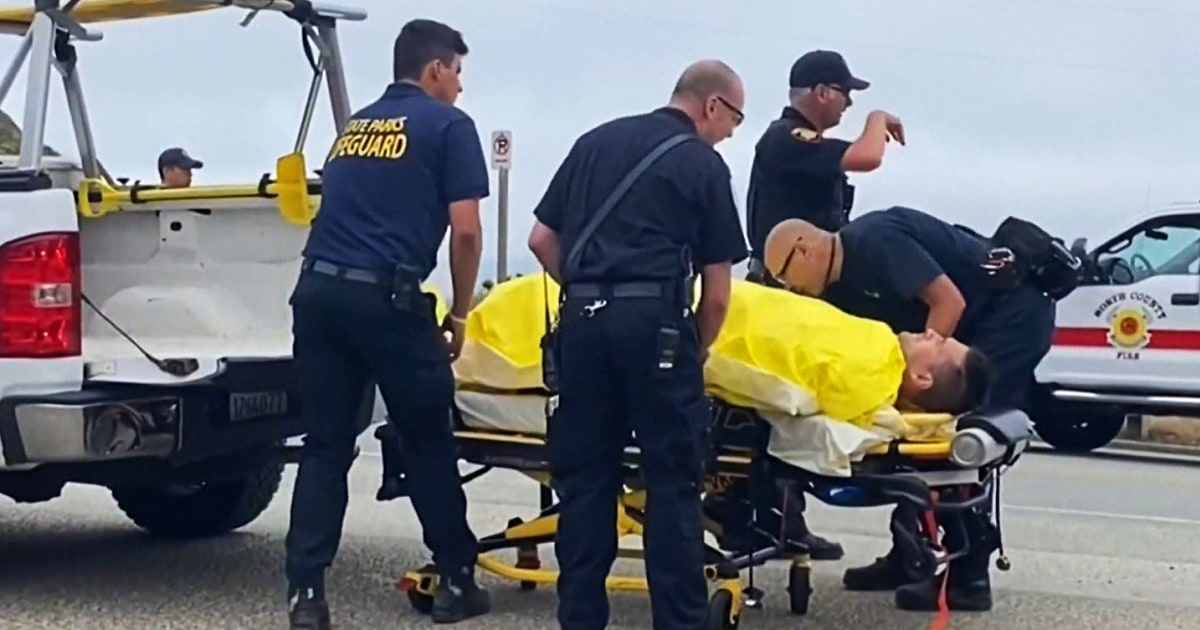 A San Francisco man said he was looking for crabs at Gray Whale Cove State Beach when he felt intense pain followed by a slight push. when he looked down He stared at the great white shark that had just bitten him.
"At that point I was like. 'OK, I got hit,'" Nemanja Spasojevic told NBC's "TODAY" show. "I started kicking frantically to the rocks."
Spasojevic, 38, said he was an avid surfer and snorkeler. and have been to the beach in San Mateo County many times. He said he knew there were sharks in the area. But they are rare that they will attack people.
So Spasojevic didn̵
7;t think twice about putting on a wetsuit and going into the water on Saturday morning. He said "today" he hoped to catch some crabs so he could. "Had a nice dinner"
Spasojevic said things started off great. He was swimming along the rocks. in an area with a large number of crabs while he was watching The shark attacked him.
Spasojevic said he was "no bigger than a dolphin" and only bit him once in the back of his leg. He immediately started kicking. try to land
when he returned to the sand Spazojevich then called for help from a man, Thomas Masotta, who used to fish by the shore.
"He called me and collapsed," Masotta previously told NBC News by email. "He rolled around on the floor and said he wasn't in much pain. but worried that he had lost a lot of blood."
Spasojevic said he saw that his wetsuit was full of blood. This attack left his leg with ten shark teeth injuries.
When the doctor arrived, he was relieved.
"I'm asking, 'Hey, are my legs okay?' 'Yeah, you'll keep the legs,' I was like, 'Okay, I have legs, I'm going to live. What more can I ask for?' You know, he said.
Spasojevic was taken to San Francisco General Hospital for treatment.
"I might be the luckiest man in the world to get hit by a big white guy and walk out of the hospital the same day," he told the NBC Bay Area.
In addition to the puncture wound, Spasojevic also had a slight limp. He said that when he recovered He plans to return to the beach.
"I think sharks are not bad people. It's their home. We are just visitors," Spasojevic told "TODAY". "I will definitely visit again."
Source link