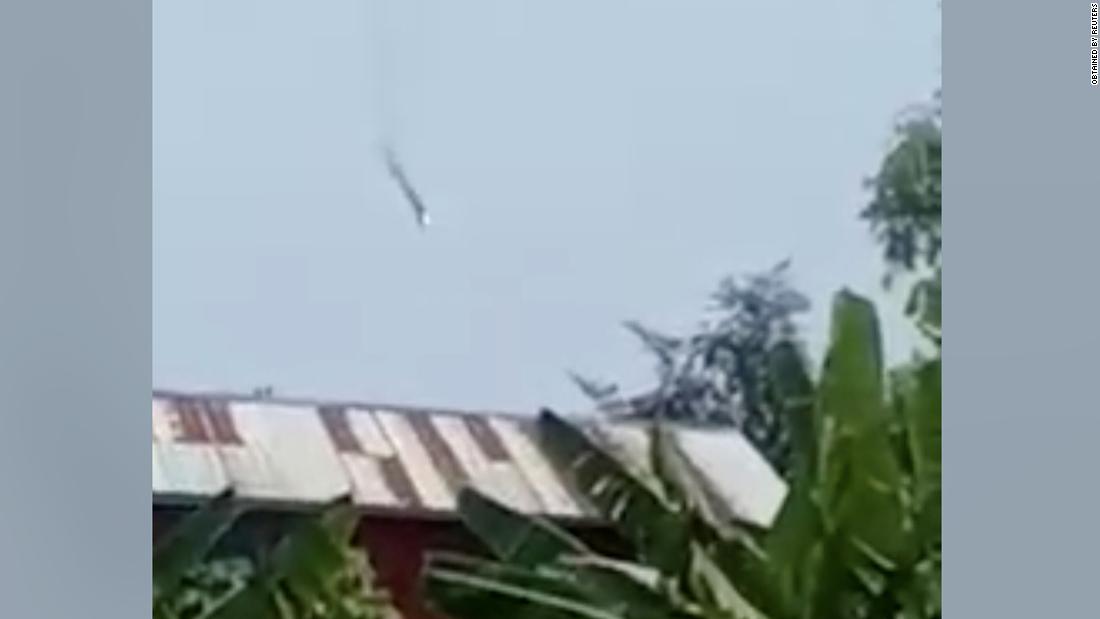 On Monday, the Kachin Independence Army (KIA) said it had shot down a military helicopter near Moemauk in Kachin Province after days of air strikes.
"The military council started air strikes in that area around 8 or 9 this morning … using fighters and firing them with helicopters, so we fired back at them," spokesman Navabu said by phone.
He refused to say what weapon he was using.
Residents of the area, who declined to be named, said by phone four people were killed in the hospital after a cannonball struck a monastery in the village.
Meanwhile, explosions from at least one parcel bomb in southern central Myanmar have killed five people, including an evicted lawmaker and three police officers who joined the civil disobedience movement. Against the military rule, media reported Tuesday.
Myanmar has seen a growing number of small explosions in residential areas, sometimes targeting government offices or military facilities, as an elected government led by Aung San Suu Kyi. The Nobel Prize was overthrown on February 1.
The latest explosion occurred in a village in western Bago and took place around 5:00 p.m. local time Monday, the Myanmar Now news portal reported, citing residents.
Three bombs were detonated when at least one package was detonated at a village house, killing regional lawmakers from Suu Kyi's National League for Democracy (NLD), as well as three police officers and residents.
Another police officer involved in the civil disobedience movement was also severely injured after his arm was blown up in the blast, a resident allegedly said. He was hospitalized and is being treated, he said.
Khitti media also reported the scandal, citing anonymous local NLD officials.
Reuters was unable to independently verify reports of helicopter crashes or package bombs, and military spokespersons did not answer calls seeking comment.
In another sign of growing insecurity, the junta-appointed ward administration chief in Yangon's Tharkata district was stabbed at his office and later died of wounds, Khit. Thit Media said, two residents of the district confirmed the report. Police did not respond to a request for comment.
Advocates for the Political Prison Aid Association (AAPP) say security forces have killed at least 766 civilians since the coup.
The junta has disputed the figures and said at least 24 members of the security forces were killed during the protests. Reuters was unable to verify the casualties as a result of the junta placed on the media. Several journalists were among the thousands of detained.
The junta said it had to seize power because complaints of corruption in the November elections won by Suu Kyi's party were not addressed by the electoral commission that considered voting fair.
Suu Kyi, 75, has been in custody since the coup along with several other party members.AAPP said more than 3,600 people are currently detained for opposition to the military.
Source link