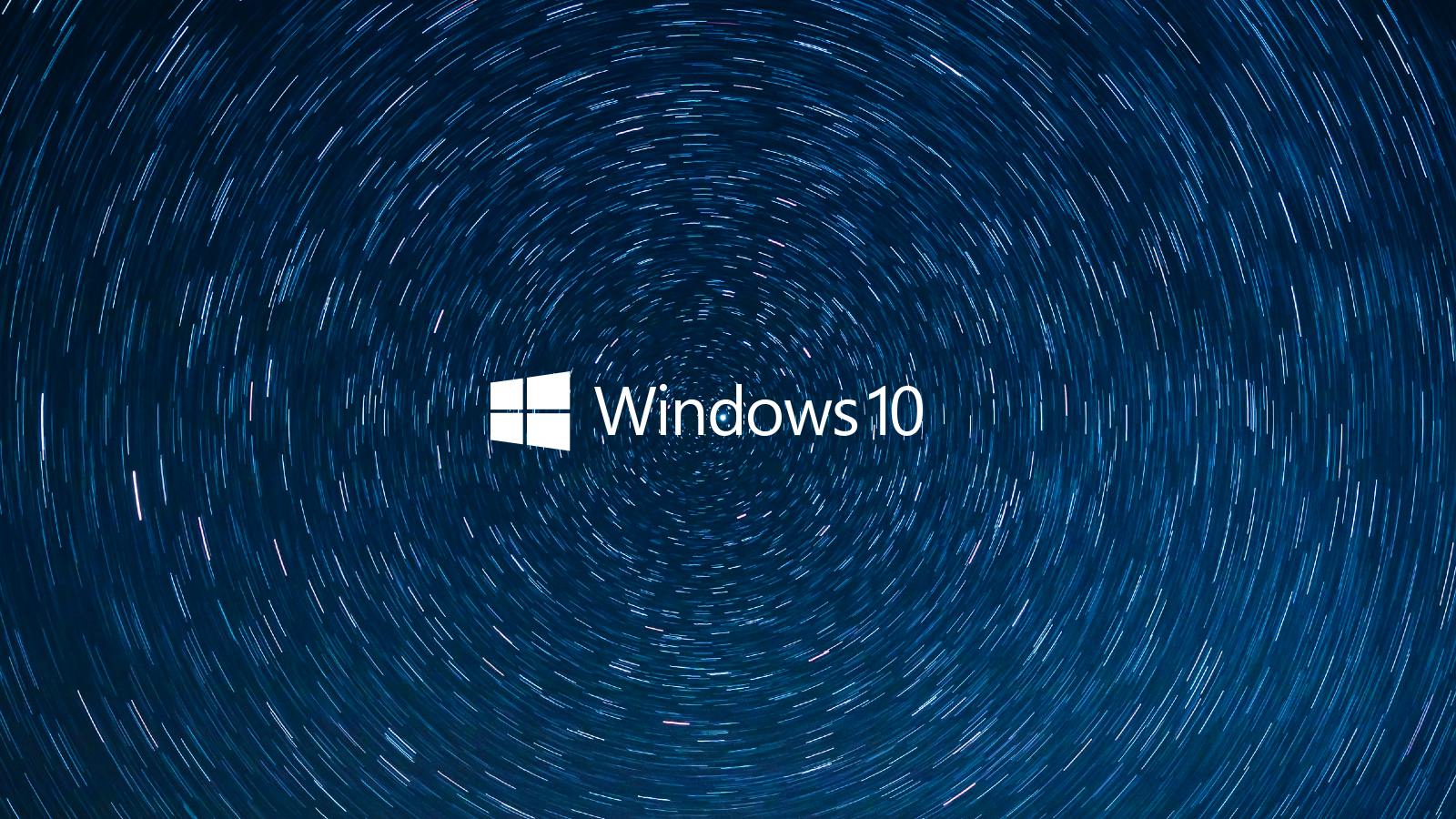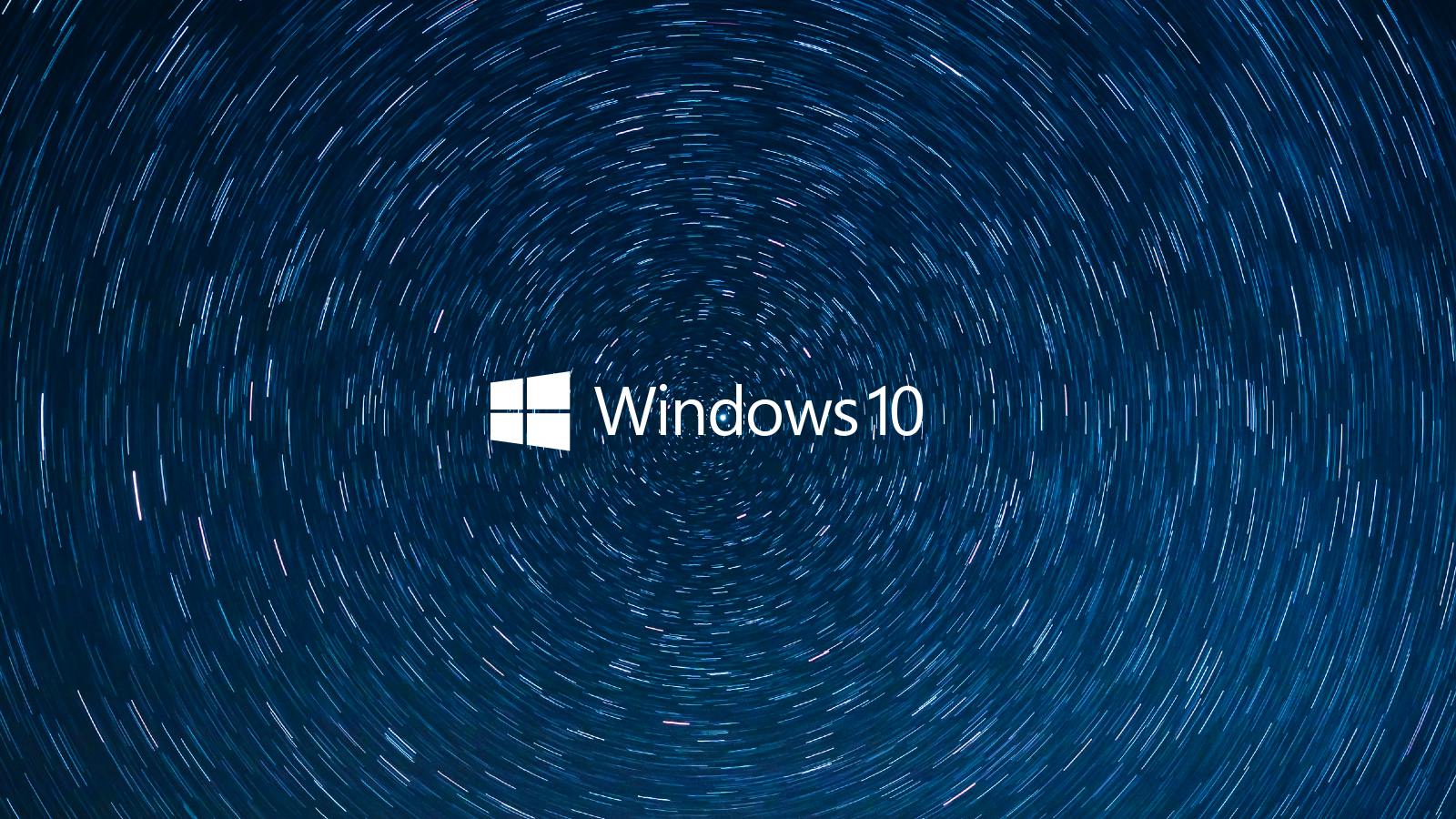 Unlike macOS and other desktop platforms, Windows 10 lets you redesign your desktop with various customizable third-party tools.
From changing a spot color to installing a new theme from the Windows Store, Windows 10 has a number of options by default. You can try the third-party programs highlighted below.
trumpet ears
Windows 10 lets you manage equalizers and audio devices from the Settings app.
If you don't want to open the Settings app to access modern equalizers. You can bring a modern audio management experience to your taskbar with a free open source tool called EarTrumpet.
EarTrumpet is available for download from the Microsoft Store and works with all versions of Windows 10, including 'S mode'.
With EarTrumpet, you can adjust the volume for each app. It also supports hotkeys so you can change volume with keyboard shortcuts.
You can download EarTrumpet from here.
WinDynamicDesktop
WinDynamicDesktop It is a desktop app that portes the macOS wallpaper to Windows 10 and uses your location to change the desktop wallpaper according to the time of day.
In the app, you can choose a theme and enter your location manually. when finished The app will automatically adjust the wallpaper based on your location. And it will add itself to the Windows startup folder to improve your experience.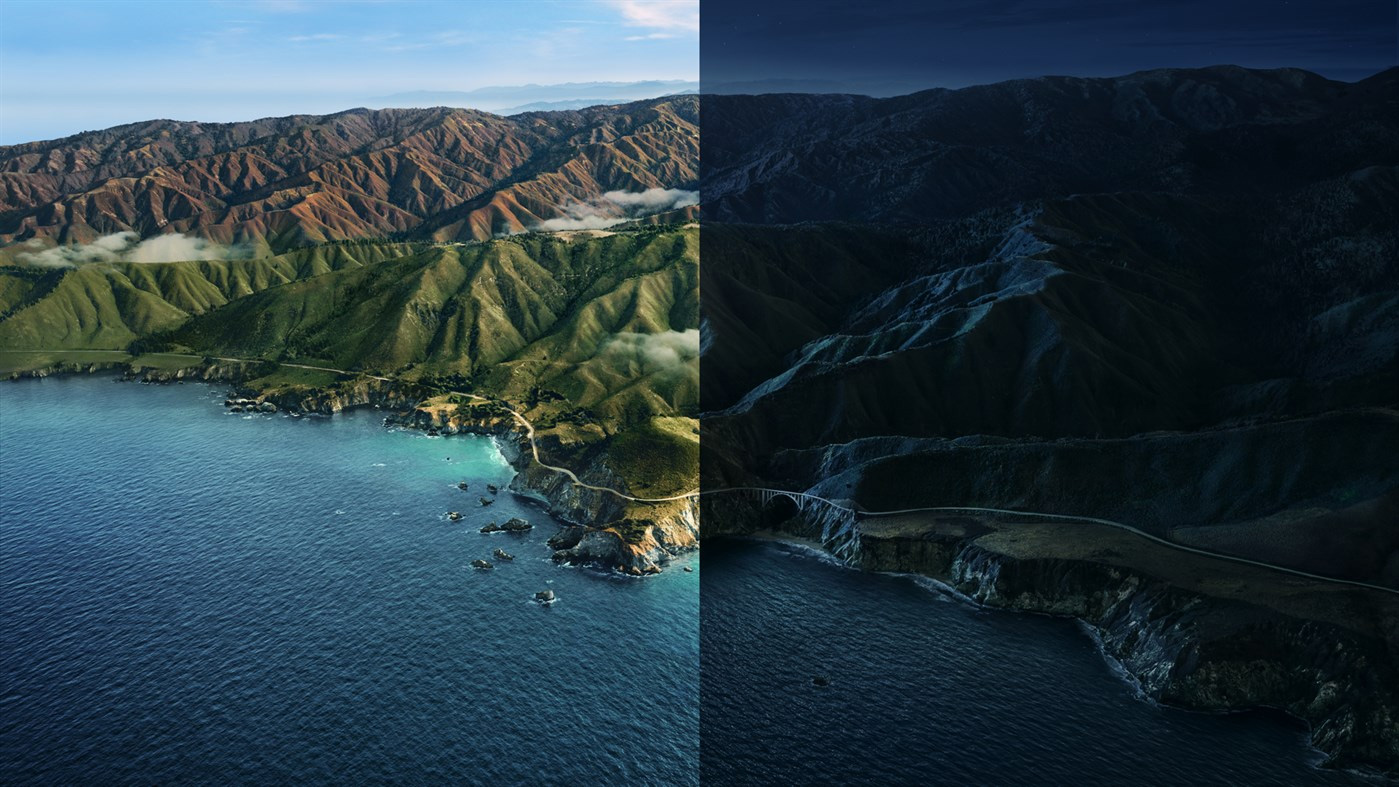 You can access apps from the system tray to import custom themes. Create your own theme and customize the app to use a different time zone
you can download WinDynamicDesktop is available from here.
live wallpaper
Lively Wallpaper is an open source tool that allows you to apply animated wallpapers to your Windows 10 desktop.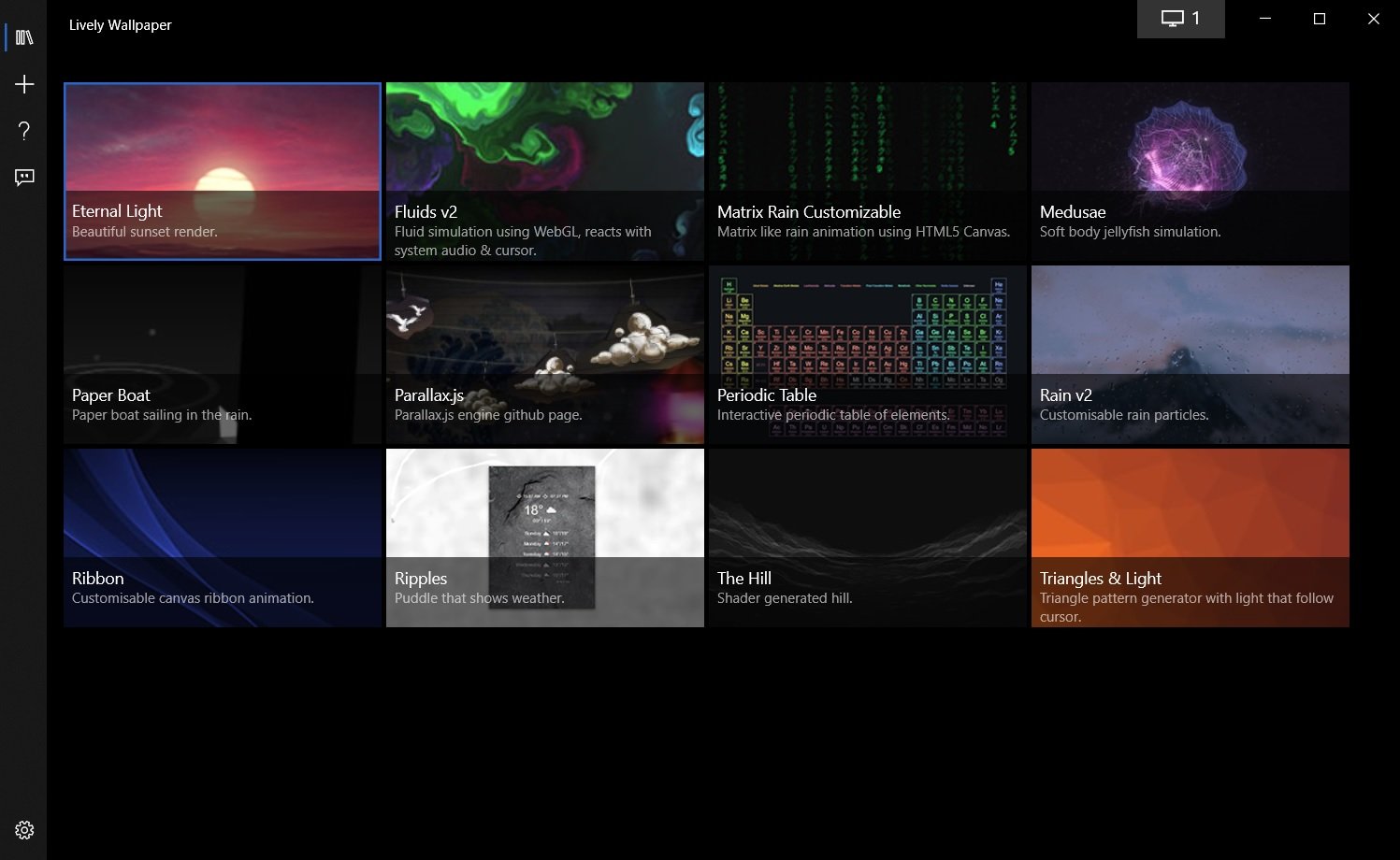 With Lively, you can choose from a variety of image and video formats as your desktop wallpaper, including:
video
web page
video stream
Shaders
GIFs
Below you can find out how to use Lively to add animated wallpapers to your Windows 10 desktop.
In addition to wallpapers, Lively also supports customizing the appearance of the system taskbar.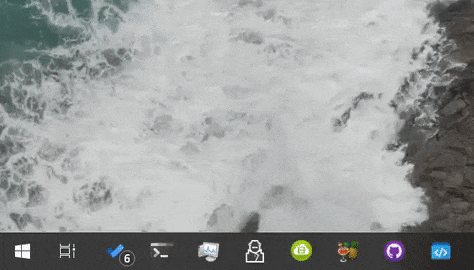 The following styles are currently supported:
blur: blurry taskbar
fluent: Windows Acrylic Blur Taskbar
Wallpaper: The taskbar will have the average color of the live wallpaper with transparency.
Fluent wallpaper: Like wallpaper but with acrylic blur
If you're interested, you can download the app from Github.
PowerToys for Windows 10
Windows 10 PowerToys is an open source toolkit that lets you upgrade File Explorer's capabilities.
This new feature includes an improved preview panel. Optimizing app windows for large screens Image resizing Customizing Keyboard Shortcuts Search experience improvements, and more.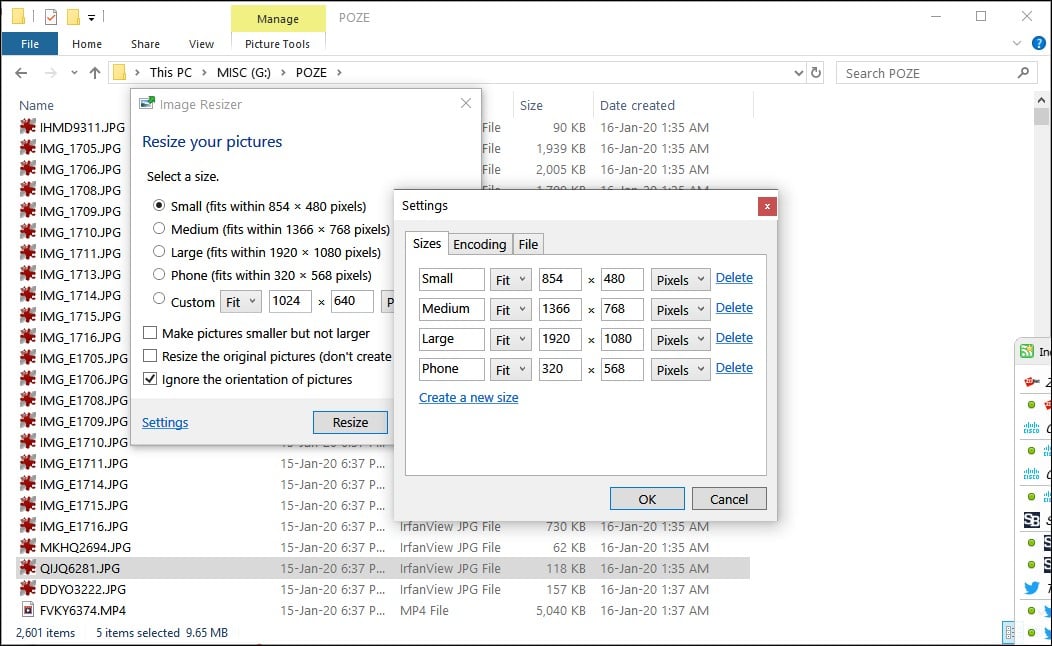 Some of the available PowerToys are:
Image resizer
Windows File Explorer preview pane
Replace Slow Windows Search With Run-like Tools
Edit keyboard shortcuts
batch file rename
color options
Read more: How to power Windows 10 with PowerToys
RoundedTB
Windows 10's upcoming Sun Valley feature update is reportedly making rounded corners everywhere, and it's coming later this year.
If you can't wait There is a new tool called RoundedTB that can now be used to add custom rounded corners and borders to your taskbar.

To use it, just download it from Microsoft Store, enter margin and corner radius (try 2 and 6 to get started with detailed effects), then click Apply.
To remove rounded corners Right click the tray icon and close it.
Sigma File Explorer
Created by independent developer Aleksey Hoffman, "Sigma File Manager" is an open-source, modern, and universal file manager app for Windows, macOS, and Linux.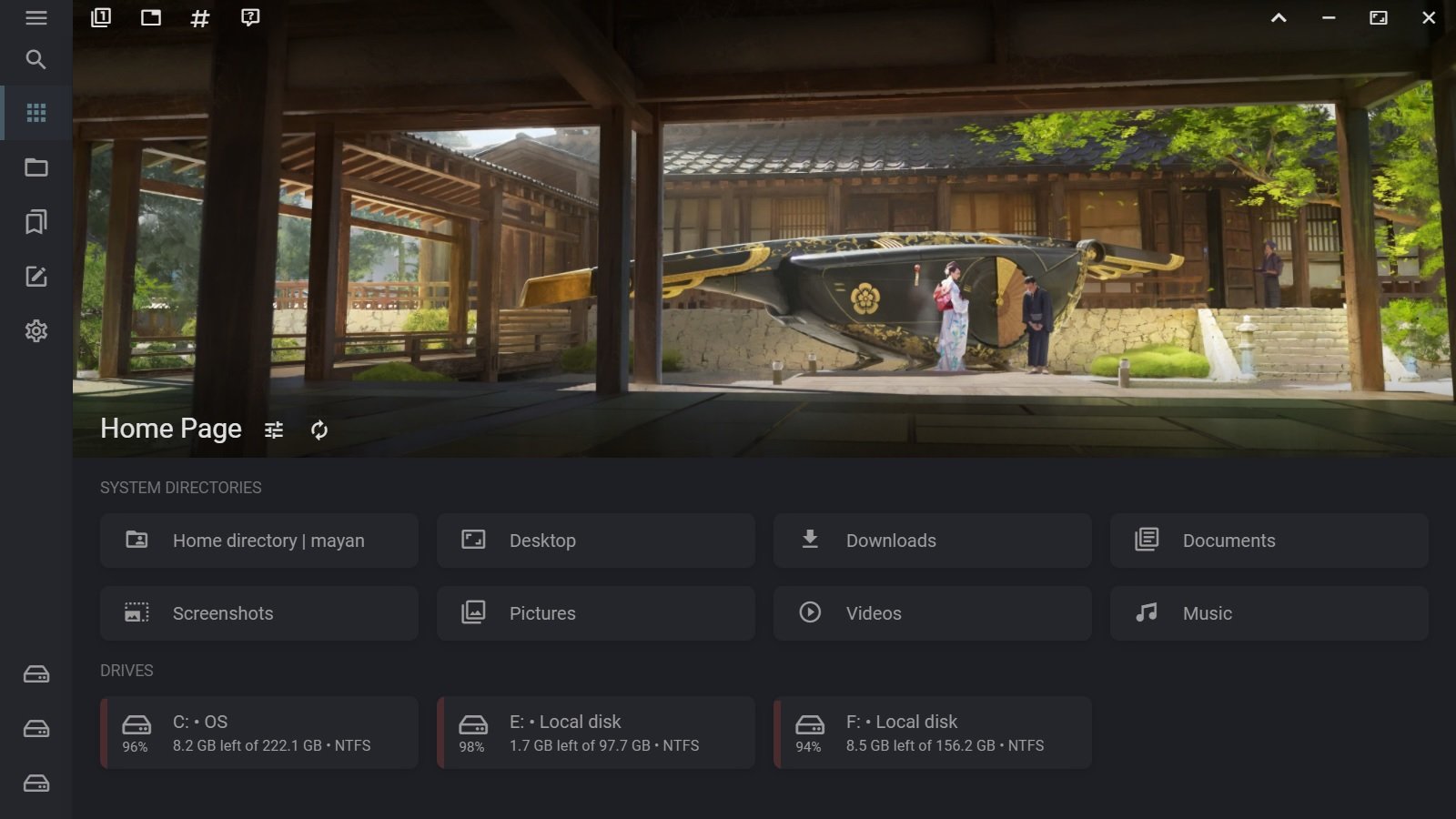 Sigma File Manager comes with a modern interface and tabs. And it also supports many advanced features.
For example, you can use the in-app search system to find files or directories on your computer in just a few seconds. For example, you could type "documen 2019" to find a document named "2019 – Document.txt".
The search engine works even for typos, wrong cases, wrong word order, missing words, missing symbols, missing file extensions, etc.
If you're interested, you can download the open source file manager from Github.
Use the built-in Windows 10 controls
Windows 10 also comes with built-in personalization options.
For example, let's say you want to customize the taskbar, in which case you can open Windows Settings > Personalization > Taskbar and enable controls such as "Automatically hide taskbar in desktop mode". "Automatically hide the taskbar on tablets", etc.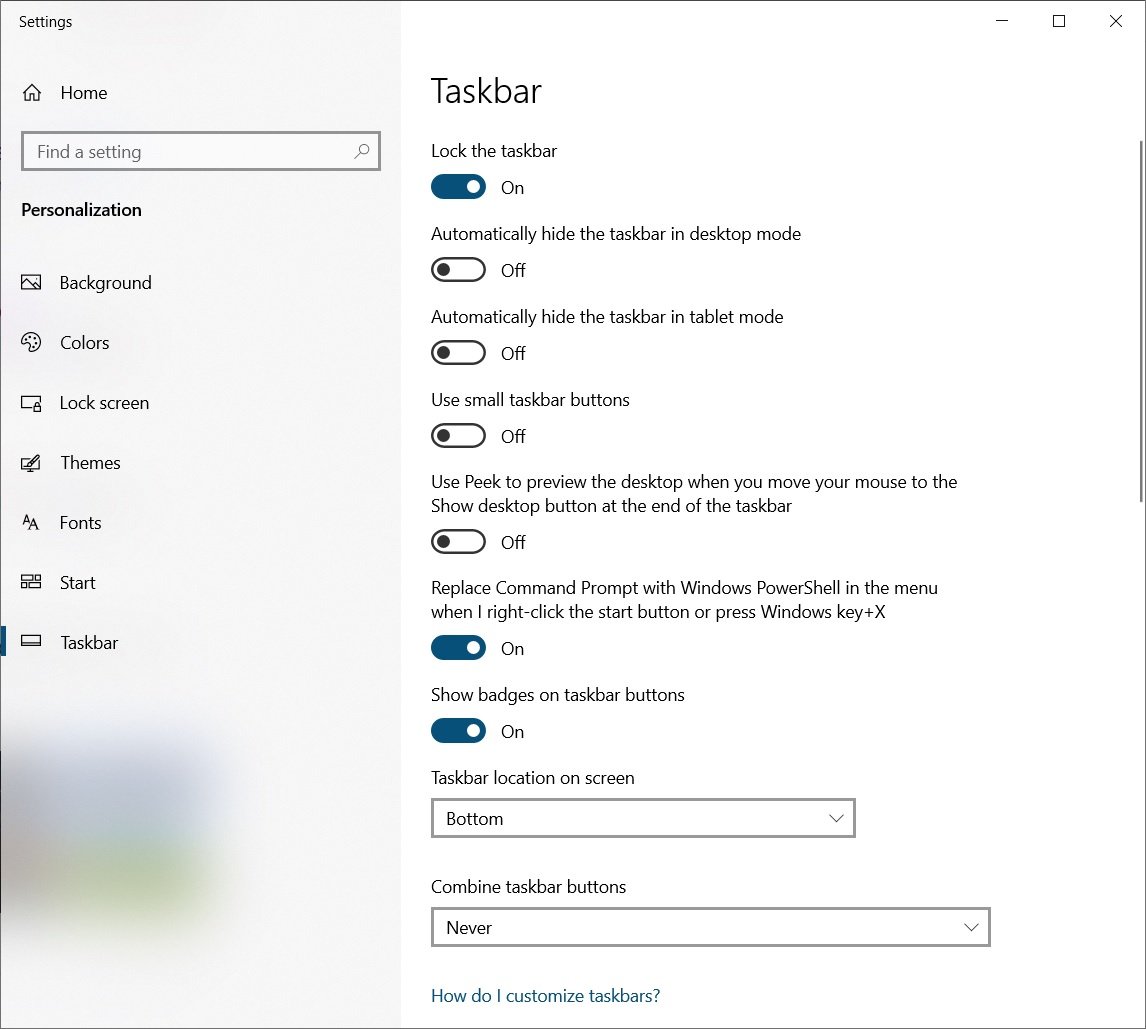 If you want to change the size of icons pinned to the taskbar Lets enable the option. "Use the mini taskbar button"
in the same way You can enable "Use Peek to preview the desktop when you hover over it" to quickly preview files pinned to the desktop by hovering over the button at the end of the taskbar.
Source link