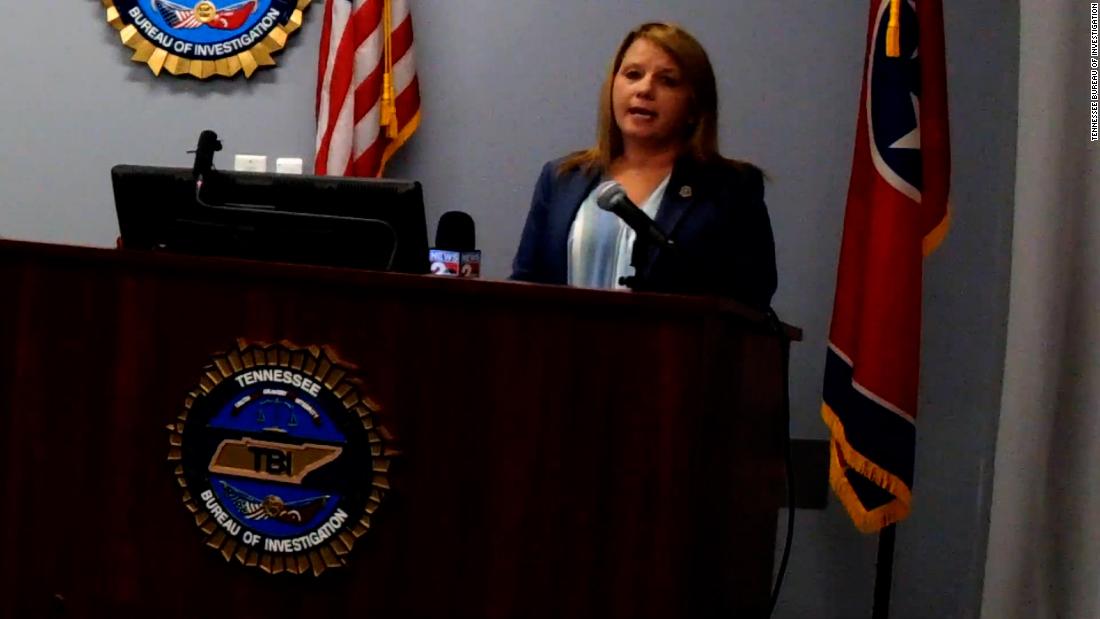 Child recovery operations – some of whom may have been victims of human trafficking – in three state-wide clearance
The situation of recovering children is very different, the Tennessee Bureau of Investigation (TBI) Assistant Special Agent in Charge Shelly Smitherman said it has ranged from children who left their homes during difficult situations. Families that are not taken care of to the children. "To deal with Abuse or exploitation "
"The number of arrests" occurred during the so-called operation. "Strong volunteer operations," said US Marshal of the Western Tennessee District, Tyreece Miller, without detailing how many people were arrested.
Two individuals had active arrest warrants and the other, one who was a kidnapping suspect, was arrested, according to a TBI press release.
Denny King, the US Marshal of Middle Tennessee, said he couldn't imagine being a parent and having a missing child.
"We can't give up," King said. "We need people, we need media, we need law enforcement partners and other child services so they don't give up.
"We don't know what kind of damage might happen. But we know that what we can recover during this operation is in today's safe environment. "
King noted that one child in his district was missing 460 days and was rescued by local law enforcement.
Four children are potential human trafficking victims, TBI said in a press release. One in five were identified as "Trafficking victims that have resulted in an investigation by the local Mississippi law enforcement agency and the FBI"
Smitherman explained that TBI analysts gathered intelligence files in a fall containing 240 children they had hope for.
She said TBI, US Marshals and the Tennessee Department of Children's Services (DCS) had tracked down leads and in January sent more teams to operate in each of Tennessee's three districts. Eight children were found in other states, the operation started Jan. 4 and ended Feb. 26, TBI said in a press release.
Of the 150 children, 93 were DCS children, most of them girls, said DCS Commissioner Jennifer Nichols.
"The real number 150 is admirable. But even more exciting is that the truth behind each number 150 is a child or youth whose life and future may change forever, "Nichols said." Work is change. We can't stop and nothing. Worth it again. "
Children who were in the DCS system before they were absent will be returned to the agency's care that will provide support such as counseling services to other children.
Efforts to locate the remaining 90 children have continued, officials said.
Source link