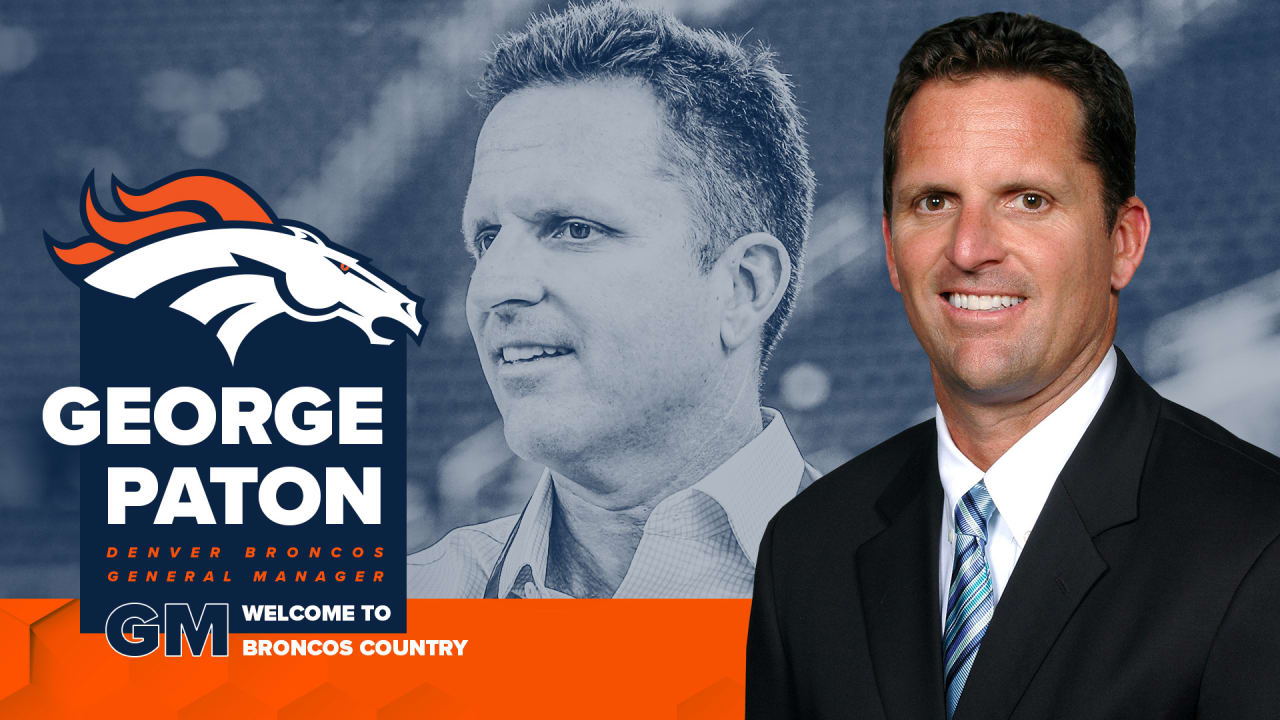 ENGLEWOOD, Colo .– The Broncos have chosen a new front office leader.
Denver has agreed to a deal with George Paton as the new Broncos' new general manager, announced Wednesday.
Paton, previously vice president of personnel, players / assistant general manager of Vikings, became the 15th highest personnel executive in the history of the Broncos.
"At the beginning of this process it was clear why George was the preferred GM candidate for many years,"
; said John Elway, president of football operations. "He is a proven assessor to know every detail of leading football operations with his experience in all areas of the job – both in college and career, top salary, trade, working with head coaches and coaching. Bringing the team together – George has more. Ready to be successful in this role, George waited and worked for the right opportunity, which showed that he was smart and serious about winning the championship.We are thrilled to nominate George Paton as General Manager of the Denver Broncos.
Paton spent 14 seasons in Minnesota, including the last nine as the team's GM assistant.He was vice president of personnel, players / assistant general manager, the latest in 2018.
"George is one of the most respected and experienced personnel managers in the NFL," said President / CEO Jo Ellis. "He is a collaborative leader and has a clear vision of how to work together. Building on the championship team, getting to know George over the past week, his ingenuity, work ethic and leadership skills impressed us all.He has worked nearly 25 years in the NFL to prepare. For this challenge and we are very fortunate to have George as our new general manager, we are excited to welcome his wife George Barbara and his children Bella and Bo into the family. Vice Gos
During his time with the Vikings, Paton worked closely with general manager Rick Spielman to help build the playoffs roster of three of the past six seasons and have won two since 2015.
"It's an honor to be named General Manager of a prestigious franchise with a championship tradition like the Denver Broncos," Patan said. The core of talented players and outstanding coaching staff.
"In many ways, I feel like this team is a sleeping giant, for me it was the right place and the right time for the occasion.
"Throughout this process, I felt a real relationship with Joe, John and Wick. It felt right at home. We share the same values ​​of winning and doing things the right way.
"Although it is difficult to get out of the Vikings. But the relationship I have in Minnesota is a lifetime.I'm grateful to the Wilf family, Rick Spielman, Rob Brzezinski, Mike Zimmer, and all of the Vikings organizations.Thank you for treating us like family.
"I believe in hard work, grinding and not taking any shortcuts to achieve our goals. Drafting and player development is our number 1 priority. We will be aggressive. But do not underestimate the ability to add to our roster.
"Our family has never heard of good things about Colorado, especially the passionate fans of the Broncos Country, with my wife Barbara and kids like Bella and Beau. We are proud to call Denver our home.
"Can't wait to go to work and go to the Broncos!"
The Vikings appeared in six semi-finals with six different starting defenders and won four in all divisions during their time at Patan in Minneapolis.
Source link