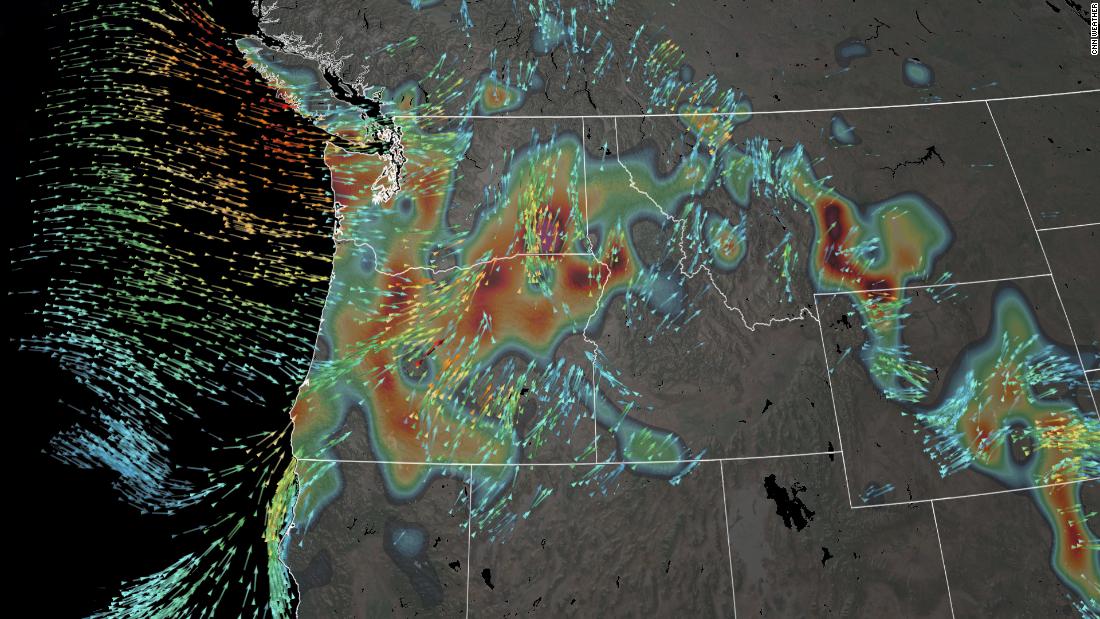 The storms, Tuesday through Wednesday morning, were part of the atmospheric river event, involving rivers with high humidity in the atmosphere that saturated the region for days and caused parts of western Washington to begin to rain the wettest in the cycle. One year according to the National Weather Service.
A flood warning or advisory went into effect Wednesday morning for areas in western Washington and western Oregon, some of which had received more than 8 inches of rain in the past three days alone.
Strong winds, including gusts of more than 60 mph, knocked down trees and power lines. More than 650,000 utility customers had no electricity Wednesday morning in Washington and Oregon, according to utility trackers. PowerOutage.us
Since 1 customer can be a whole household, the number of people without electricity is likely to be higher than 650,000.
"There's a lot of tree debris and wires on the street, not to mention the calm water," the National Weather Service's Seattle office said Wednesday morning. "A blackout makes the intersection dark. If you don't have to travel this morning, you will be at home the safest!"
Check forecasts across the country.
A strong wind blows to the east.
On Wednesday morning, strong winds passed central Washington and Oregon, with more areas expected soon.
More than 11 million people were under high winds warning or advisory Wednesday morning, from Washington to the Dakotas and as far south as Nebraska.
The weather service said high-wind clocks were scheduled for millions more people through the plains on Thursday.