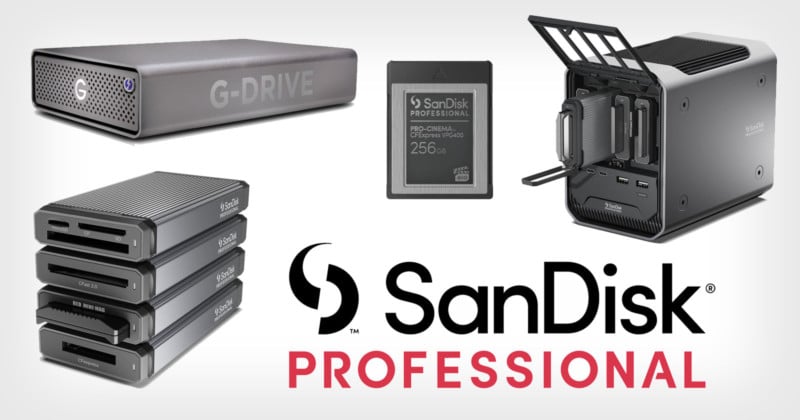 If you're a content creator looking for a professional storage drive, Western Digital's newly released SanDisk Professional premium storage solution is just for you.
Professional photographers and creative professionals in a wide variety of industries work with dynamic information. Whether working with images, high-resolution videos, or creative illustrations, they need to be saved, transferred, shared, and archived. The new SanDisk Professional family of purpose-built drives released in Western Digital's Flash Perspective earlier this week are designed to deliver high performance and reliability on everything.
"As a professional photographer, one of my biggest concerns is the delivery of my assets on contract," says adventure photographer and filmmaker Lucas Gilman. I have to rely on the best equipment to get the job done.
"I've spent years perfecting my workflows and constantly looking for new ways to improve, which is why I'm so excited about the new SanDisk Professional brand. The new portfolio is informative. It's about managing content that's in motion, and I believe it will be a real game-changer for all kinds of creative professionals around the world. "
The new SanDisk® Professional line combines the heritage of the world-renowned SanDisk consumer brand and the professional-focused G-TechnologyTM brand, which has long been the professional storage choice in Hollywood. Many decades The SanDisk Professional portfolio now includes 16 modular workflow products. Here's a rundown:
Memory Card PRO-CINEMA CFExpress VPG400
PRO-CINEMA CFExpress VPG400 is a rugged pro CFExpress card that allows video recording at minimum 400MB / s * speed.
PRO-READER DEVICE
Western Digital has released four new PRO-READER devices, each with a USB-CTM interface that supports 10Gbps SuperSpeed ​​USB data transfer. Common cameras used for photographers and videographers include CFast, CFExpress, RED MINI-MAG®, CF, microSD, and SD cards.
PRO-DOCK 4 Reader Docking Station
PRO-DOCK 4 is a revolutionary new 4-bay reader stand, a scalable solution for shooting data, especially when working with multiple cameras. The station allows the advertisement to shoot from four cards at once.
G-DRIVETM portable and desktop solutions
The professional products in the G-Technology family are part of the stable SanDisk Professional, in addition to the existing portfolio of ultra-rugged portable drives, desktop devices with Ultrastar® drives, and solutions. Portable RAID, the SanDisk Professional lineup also includes the new 4TB ** G-DRIVETM ArmorLockTM Encrypted NVMeTM SSD.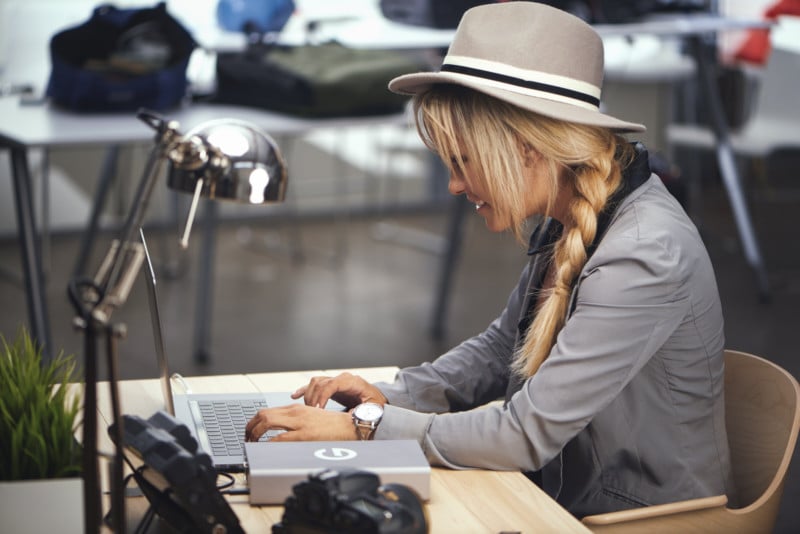 Availability
The SanDisk Professional portfolio is expected to begin rolling out in June. For more information on pricing and availability you can visit SanDiskProfessional.com
---
* For the transfer speed, 1MB / s = 1 MB / s. Based on internal testing Performance may vary based on host device, usage conditions, drive capacities and other factors.
** 1TB = 1 trillion bytes.Actual user storage may vary. For RAID products, the storage is based on the RAID 0 mode.
---
This article is brought to you by Western Digital.