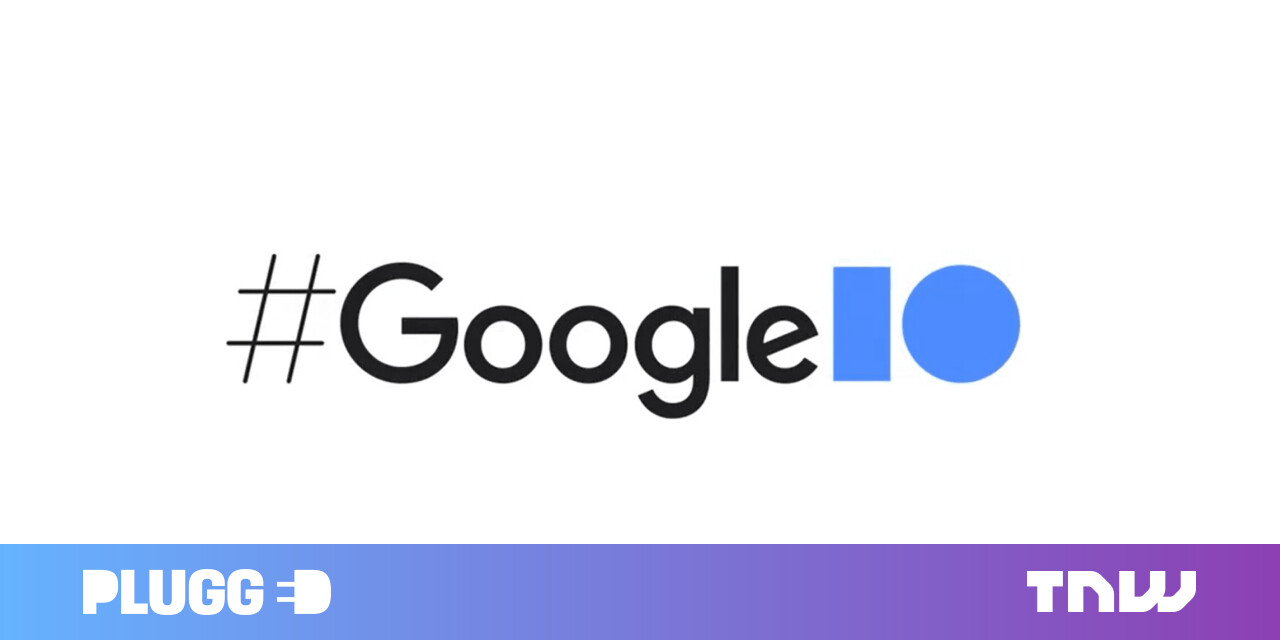 As we are still in COVID19, Google I / O is doing a virtual run this year, which was discontinued last year – free live streams for everyone. The company's developer conference kicks off on Tuesday, May 18, with a major event scheduled at 10:00 AM PT / 1:00 PM ET.
As the day approaches, it will soon be time to speculate on what might have appeared and what we are unlikely to see.
No this year that Several leaks ahead of time, which gave me hope that the company has something juicy that is kept tightly under wraps. Still, we can guess.
Android 12
This one is not a surprise. We hear about new Android versions every year and the company has released several upcoming versions of its upcoming operating system.
Although the company teased some features But these are developer-focused items. This includes things like notification panel changes and image compression improvements. But we're also seeing a hint that Google is planning to introduce a host of useful new features, including a long overdue one-handed mode and a built-in theme system.
I have a working OHM – demo the incoming vid …

– Mishaal Rahman (@MishaalRahman) February 18, 2021
We expect to see the biggest design overhaul for Android in the moment, so we're looking forward to seeing what Google has to offer.The company is also likely to release a public beta version of the operating system soon. After I / O, so please look forward to that as well.
Wear OS update and possibly Pixel Watch.
Finally, Google appears to be paying attention to Wear OS, a neglected smartwatch software that makes us think the company might be preparing some big updates.
At this point, we're pretty sure Google is developing its own new smartwatch that could eventually be a solid alternative to the Apple Watch.Leaker Jon Prosser claims to have seen a glimpse of the device.
Special display of the Google Pixel Watch
@ jon_prosserpic.twitter.com/JpuzFDh1KE

– Ian Zelbo (@RendersbyIan) April 11, 2021
That said, we're not entirely sure if it's going to show up at I / O, although that's a good time.If Google plans to introduce major changes to Wear OS, it wants developers to be aware. The fact that rumored Samsung is going back to Wear OS (and abandoning Tizen, thank goodness) adds more fuel to this fire.
Google Assistant news
The Google Assistant update is the most notable announcement at I / O in recent years. The assistant is one of the software that Google has put in the best effort, as the advancement of AI has quickly arrived.
We haven't heard too much about what to expect in I / O in terms of Assistant, but one possible update is codenamed 'Guacamole', this feature will allow you to talk to your Assistant. There's no need to say 'Hey Google' for certain commands, such as answer or decline.
This one isn't as much rumored as the leak.Many Android users, including you yourself, have seen the Guacamole feature appear in Assistant Settings.The only question is whether it will launch at I / O, and my money is' yes. '
Pixel 5a (maybe)
If you've been hoping for Google's latest budget smartphone, you might have to wait a bit longer.Google actually confirmed in April that the Pixel 5a was coming, but at the time it said. It will be released in the US and Japan later this year and announced. This corresponds to when the a-series phones were launched last year.& rdquo;
Our focus, unfortunately, the Pixel 4a was announced in August 2020, so it looks like we'll have to wait a bit longer to get more news.The Pixel 3a was announced at the 2019 I / O, but it looks like the coronavirus is. Mess up future generations
Pixel Buds A-series (maybe)
This is yet another device that we know is pending, as Google has leaked it to the public twice.It is rumored that the device will be a budget alternative to existing Pixel Buds and abandon the swiping controls for. For a cheaper price
That said, we haven't heard any clear rumors that it will appear at I / O, and the company is not likely to announce hardware at the event without a major software update included with it.
A custom GS101 processor (maybe).
One of the most exciting rumors about the Pixel 6 is that Google is planning to offer a custom processor along with the device, called the GS101.Bringing out Apple's M1 book, the GS101 can help the company optimize its software and hardware integration on top. First-party devices like never before in Android.
While Google doesn't reveal much about the Pixel 6 at I / O, if the company is really working on custom CPUs, it might want to notify developers of the new technology ahead of time to maximize performance. That would be the same as Apple announced a new ARM-based processor before the M1 was officially released. But there's still no clear rumor that the GS101 will appear at I / O, so use a grain of salt.
How is it going to watch
Google I / O starts Tuesday, May 18th at 10:00 AM PT / 1:00 PM ET.You can stream it live from Google's I / O hub, where you can view the schedule for the 3-day event.
(However, there is a mini-game hidden away on the I / O website)
The fact that we don't have a lot of concrete rumors to tell you, hopefully Google will hold the cards close to the bust this year.Stay tuned for TNW as we catch up on live announcements starting Tuesday. Hopefully we will see some surprises.
Did you know we have a consumer technology newsletter called Plugged In – and you can subscribe here?